Vi har valgt de vakreste stedene å se i Altea (Alicante), en av de vakreste byene på Costa Blanca. La oss starte!

Hva betyr Altea? Ordet kommer fra gresk Althaia, som betyr «den som helbreder». Vel, her kan du helbrede sjelen din eller helbrede deg selv fra stress.
Altea (tidligere kjent som Middelhavskuppel ) det er en vakker middelhavsby provinsen Alicante og en av beste byene på Costa Blanca . Det er et eksempel på middelhavsarkitektur, og et veldig underholdende sted hvor vi kan ha det bra på ferien.
---
⚖ Rådhusplassen
Det er det mest kjente torget på stedet, et møtepunkt hvor det vil være lett å komme seg noe annet sted. På rådhusplassen kan vi finne veldig varierte butikker og etablissementer , så det er en tradisjon å ta en kaffe.
Det vil tillate oss å følge nøye med på hvordan livsstilen til naboene er.
---
⛰ Sierra de Bernia
De Sierra de Bernia det er en naturområde med en høyde på 1129 meter . Dette massivet er i utgangspunktet dannet av kalkstein som stammer fra oligocene og krittiden.
Det sier seg selv at det er et av de mest imponerende stedene å se: de utrolige klippene, den idylliske utsikten og de varierte naturområdene gjør dette stedet til et veldig viktig punkt vi ikke kan gå glipp av.
En av de beste tingene du kan gjøre i Alicante er en tursti gjennom noen av fjellene.
Den omtrentlige lengden er omtrent 9 km, og den strekker seg fra Algar River , passerer gjennom ravinen til Mascarat til du når Sierra del Ferrer .
Rute fra Altea til Forat de Bernia
Fra denne posisjonen kan vi se fra venstre til høyre Sierra Helada, øya og skyskrapere i Benidorm .
---
🏠

Altea la Vella (Altea la Vieja)
Altea la Vella Det er et distrikt i Altea, et sted borte fra hovedbyen som kan være en oase av fred for alle de som søker å komme vekk fra hverdagens kjas og mas. I følge dataene fra INE av 2012 , har bare 583 innbyggere.
Det ligger i en avstand av 3,5 km nordover fra sentrum av Altea og bare 3 km fra Sierra Bernia .
Hvis det er mulig, er det verdt å besøke byen i løpet av året Kristus av helsefester (vender mot februar), eller i Santa Barbara festligheter (De feires 4. desember).
Byen er et annet sted å fylle listen over Hva du kan se i Altea .
---
🐚

Bay of Altea, en skatt av Alicante
Det tredje interessepunktet i denne listen er et lite bukt som ligger på Middelhavskysten. Det regnes som en viktig inngangspunkt mellom kommunen selv og Alfaz del Pi .
Mange turister bestemmer seg for å leie et feriehus for å kose seg, eller kjøpe det direkte for å gjenta så mange ganger de vil.
Bukta strekker seg til elven Algar (dekker en avstand på 12,2km ).
Som en kuriositet, nær kysten av bukten, er det to holmer med litt turistmessig betydning: Gryte Y Batteriet .
---
🏖

Promenade og utsiktspunkt
De promenade Altea er et veldig stille sted å gå nær sjøen og nyte den vakreste utsikten over byen. Herfra kan du se all smaken av Hvit strand (både i miljøet, hvordan gjennom utallige restauranter som ligger ved foten av kysten ).
Du kan ikke virkelig glede deg over denne vakre byen hvis du ikke besøker promenaden når solen går ned: ifølge turister er det den mest magiske tiden på dagen.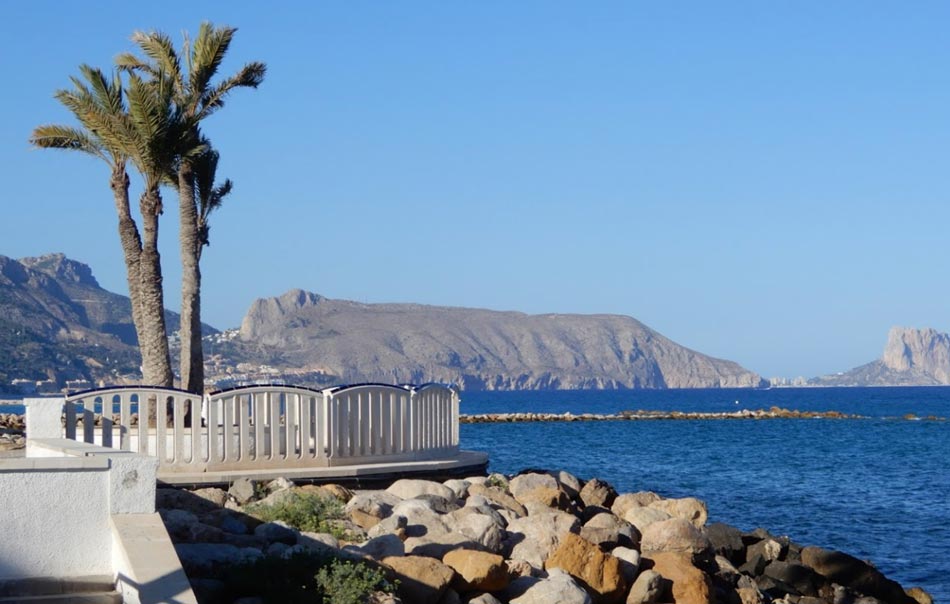 ---
💒

Gamleby
Hvis det er en grunnleggende ting å se på 1 dag i Altea, det er det historiske sentrum. De gamleby er dannet av en rekke av hvitkalkede hus , smug og brosteinsbelagte gater , dører, vinduer og firkanter som får oss til å reise tilbake i tid til et roligere, roligere øyeblikk. Forresten, hvitkalket Det betyr at husene er dekket av kalk for å gi dem den hvite fargen og for å absorbere varmen, som mange steder i Middelhavet.
Å gå seg vill i gamlebyen i Altea er en veldig hyggelig opplevelse : det handler ikke om å gå eller besøke, men rett og slett om å gå seg vill og vite alt som ikke vises i guidene, eller som ikke er så lett å finne.
Å gå uten en fast plan, uten en etablert retning, får oss til å koble oss fra det hektiske tempoet i livet vi fører.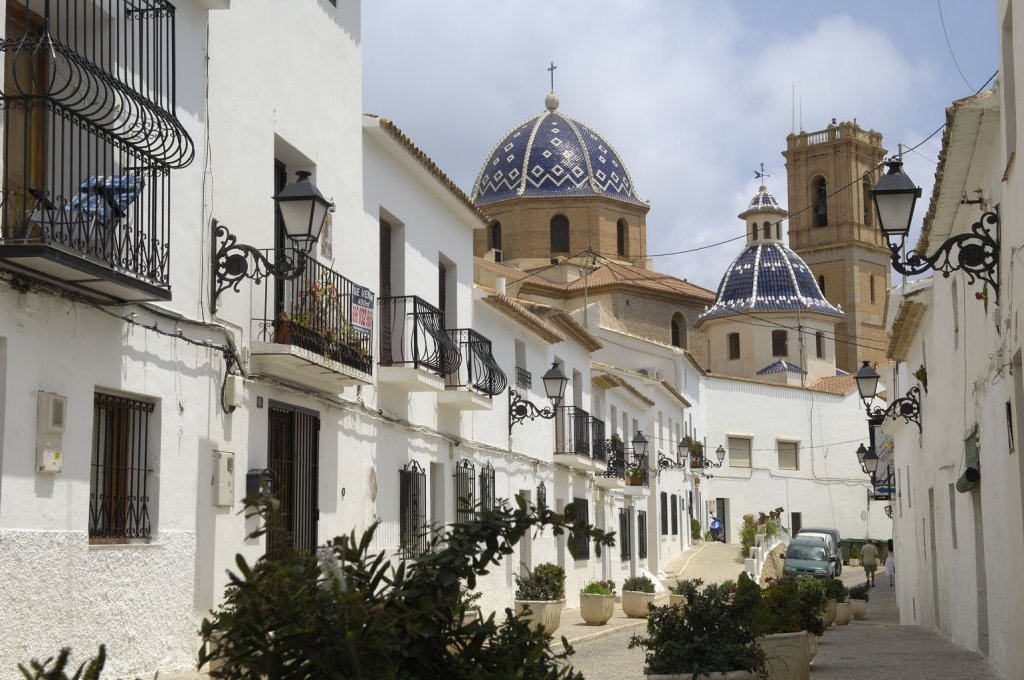 Vår Frue av Consuelo sogn
De bysymbol som kroner gamlebyen. Selv om det er rester etter tempelkonstruksjoner fra 1400-tallet, er det i 1854 da kapellet til den hellige Kristus av Altea ble innviet. På bildet er det den mindre konstruksjonen med den blå kuppelen. Senere ville den bli brukt som en «form» for å ta proporsjonene til Vår Frue av Consuelo-kirken, som på bildet er det store soknet med den blå kuppelen.
I gamlebyen i Altea har du gaten du ser på bildet, carrer de San Miguel . Mange brosteinsbelagte smug å glede føttene dine. Hælsko er ikke det beste alternativet her. Sjekk fottøyet du bruker hvis du skal besøke disse gatene fulle av håndverksbutikker.

Håndverksbutikker
Du vil kunne finne mange kunstneriske disipliner og unike gjenstander. Vi anbefaler at du ser etter Mostra d'Artesanía d'Altea, som finner sted en gang i året, og hvor du finner følgende:
lokal keramikk
lær
tre
imitasjon smykker
ullleker
blomsterhåndverk
dukker
papir og papp
nautisk innredning
malerier av lokale malere
Liste over håndverksbutikker i gamlebyen :
Abraxas: håndverk og samlerobjekter.
Aromes: handle med naturlige såper og kosmetikk.
Luzía Workshop: stål og silkepapir for å skape unike gjenstander.
8m2: gjenstander designet i sølv og andre materialer.
Boutique la Eugenia: forskjellige smykker.
Spaser gjennom de mest sjarmerende gatene
Pek på flere gater for å gå deg vill:
Smak på gastronomien i restaurantene i Altea
Du kan finne mange restauranter for å smake på det valensianske samfunnets gastronomi eller avantgarde-retter i dette området:
Piraten Xef
Stromboli
Oustau Restaurant
L'Airet d'Altea
---
🔭

Cronistas de España synspunkt
I nærheten av Plaza de la Iglesia finner vi utsiktspunktet til Chroniclers of Spain. Fra utsiktspunktet vil vi ha en utrolig panoramautsikt over Altea og bukten, fra Calpe og Altea Hills til Benidorm. Et viktig nettsted hvis vi besøker gamlebyen.

---
🎆

L'Olla fyrverkeri
De L'Olla fyrverkeri de Altea er en av de mest etterlengtede hendelsene i hele året? men vi må vente til august for å glede oss over dem.
Det er en tradisjon som har blitt gjentatt i mer enn 30 år til ære for San Lorenzo og holdes på Playa de la Olla. Vi vil finne et utrolig fyrverkeri som, ifølge mange har beskrevet, er det mest spektakulære av andre deler av Middelhavet .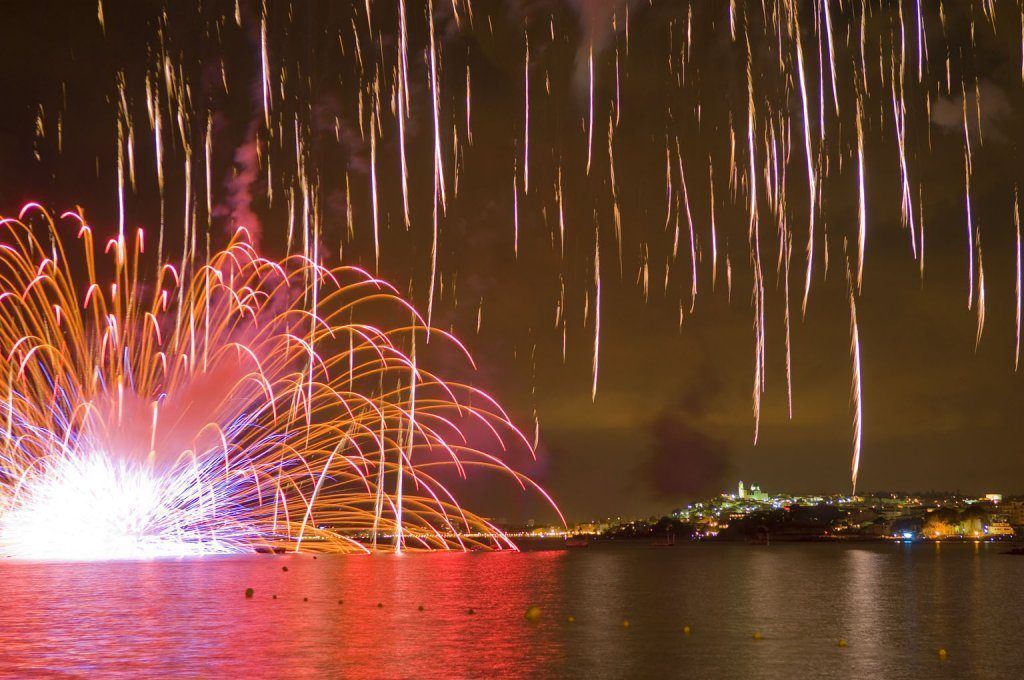 ---
🎭

Maurer og kristne i Altea
I Altea feires mange festivaler gjennom året, men de av Maurere og kristne de er uten tvil de mest populære. En av de mest fargerike festivalene å se i Altea. I dem kan vi nyte de legendariske parader av Maurer og kristne , av aktiviteter så varierte som maskleter og brakker. I tillegg er religiøse feiringer som «Offering av blomster til ære for Virgen del Consuelo», «La entrà de la Murta», prosesjoner osv.
De viktigste dagene hvor maurerne og de kristne feires i Altea er fra 20. til 24. september i 2019.
---
🏝

La Roda-stranden
Hvis du lurer på hva du kan se i Altea om sommeren , ikke nøl med å besøke de utrolige strendene. Du bør imidlertid vite at de aller fleste er laget av steiner. Dette betyr at de ikke er så komfortable som sandstrendene vi er vant til. Som et tips kan du gå med en hengekøye eller stol på stranden og glemme alt ubehag.
Den store fordelen med disse strendene er at de ikke er så overfylte som de andre steder i. De Roda-stranden det er en av de mest kjente.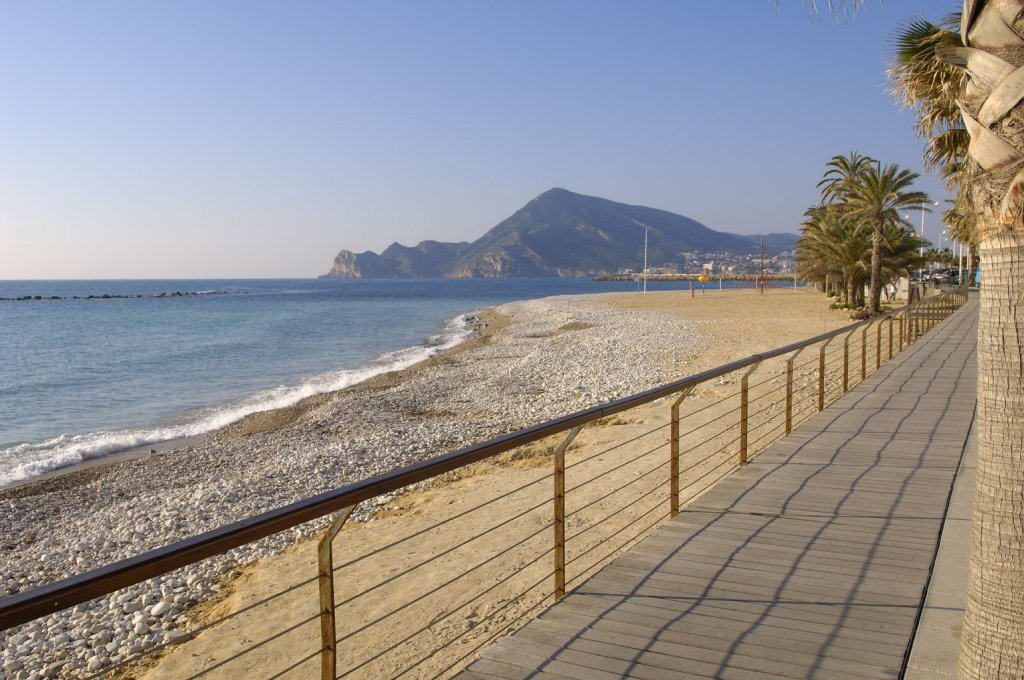 Liste over strender i Altea
Bølgebryteren
Cap Negret Beach
La de la Roda
Solsida-stranden
Mascarat-stranden. Med en snackbar å spise.
Gryte
La Barreta de Gualda, i nærheten av Campomanes marina.
Andre nærliggende strender og viker
Disse strendene og små viker med krystallklart vann er festet til Altea og tilhører byen Alfaz del Pi:
Albir Beach
Cap blanch
Cala del Metge

Port of Altea og Nautical Club
I denne havnen finner du skip av alle nasjonaliteter, ikke bare fra Spania. Hvis du vil spise den beste fisken og risen, kan du nyte restauranten til Altea Nautical Club.

---
🕍

Besøk til den russisk-ortodokse kirken
Du kan også dra nytte av besøket ditt i Altea for å kjenne til St. Michael erkeengelen russisk-ortodokse kirke. Den «russiske» kirken har laget praktisk talt med tre , med gyldne kupler som ikke vil la noen være likegyldige.
Det eneste problemet det gir er tilgang: og det er at det ikke er noen gangsti. Med dette mener vi at hvis du vil komme dit, må du kjøre med bil.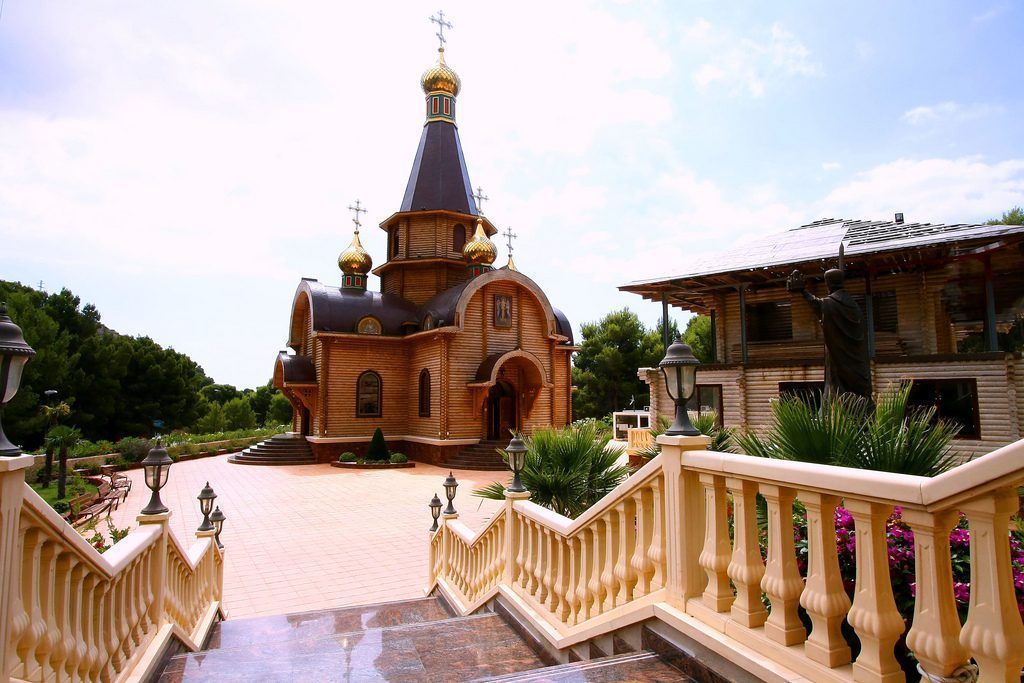 PS: Vi gir deg dette ekstra tipset …
---
🍹

Sansens hage
I en et lite bortgjemt sted , vil du finne dette særegne og forskjellige stedet. Ha det bra å ta en drink, koble deg fra verden. Etter en hard tur gjennom Altea fortjener du en stund slappe av .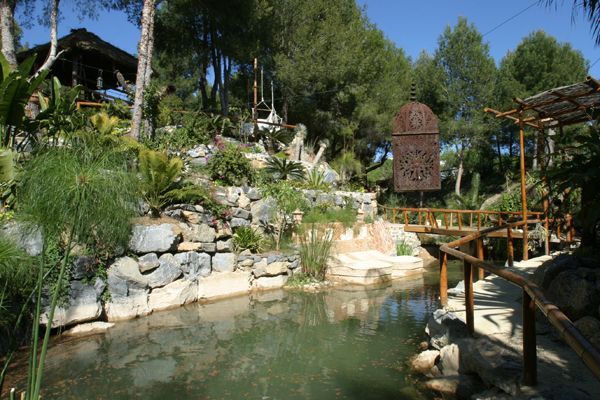 ---
Hvordan komme deg til Altea på 5 minutter
Vel, vi er allerede ferdige med dette vidunderet i Marina Baixa-regionen. Dette er de viktigste nettstedene hva du kan se i Altea – Alicante . Lag en liste over dem alle slik at du ikke går glipp av noe viktig.
Som ekstra plikter vil vi fortelle deg å gå gjennom Altea Hills og ta en tur, og du kan fortsatt se herskapshus og Torre de la Galera.
Husk å ta en titt på bungalowene våre eller våre Barril hus for par utflukter , «blunk blunk!».
Og hvis du har penger til overs, kjøp deg et hus i Altea Hills! Og hvis du vil ha mer turistinformasjon etter innlegget vårt, anbefaler vi det VisitAltea.es .
Å, og mest av alt, sørg for å glede deg!