We've declared war on chicken nuggets at home. If you have come to us it is because you were looking for an easy recipe for cooking without fire. Fun recipes, easy to prepare and safe for our children.
These kid-friendly recipes stand out because they are:
Quick Recipes
Recipes without oven
Microwave recipes (some)
Yummy and Healthy
When it comes to preparing desserts for children, we are going to do it without an oven.
---
🦉 OREO OWLS
Who doesn't like Oreo cookies? This recipe is one of the quick and easy ones, no oven and no microwave.
Chocolatecupcakes
Cocoa/hazelnut cream
OreoCookies
Lacasitos or substitute
To prepare our Oreo owl we will have to:
Carefully separate the "lid" of two oreo cookies without breaking them and set them aside.
Take the chocolate cupcake and spread cocoa cream on it. This will be our eye glue.
Glue the cookies with the white filling as eyes.
Glue two halves of a "lid" as eyebrows.
Use two brown lacasitos as pupils and another one stuck in the center as a beak with cocoa cream.
---
🍕 FRUIT PIZZA
Brutal recipe for kids full of vitamins and color. Very fast and fun.
Watermelon
Kiwi
Cottage Cheese
Strawberries
Oranges
Other colorful fruits to taste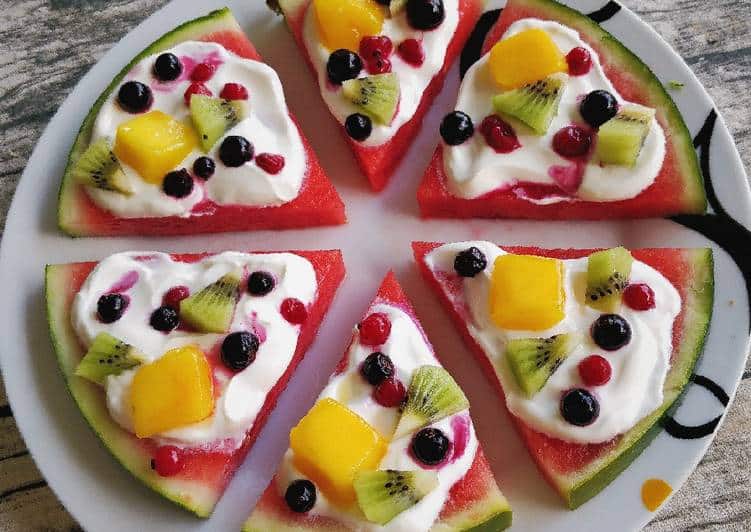 To prepare our delicious and nutritious fruit pizza:
Cut a watermelon in half and cut a circle crosswise. This will be our pizza base.
We cut it into 8 pieces to leave it ready. Slice it on the plate in which you are going to serve it.
On the base of the pizza we put cottage cheese. Very nutritious, low in fat and high in vitamins.
We place our fruits on the white cottage cheese base. Strawberries, kiwis, oranges…
---
🍪 NO-BAKE BISCUITS
We are going to make some cookies for the little ones in the house, but without the oven. Please note, cookies WITHOUT SUGAR, LACTOSE AND PALM OIL.
Bananas
Quick cooking oatmeal
Cocoa powder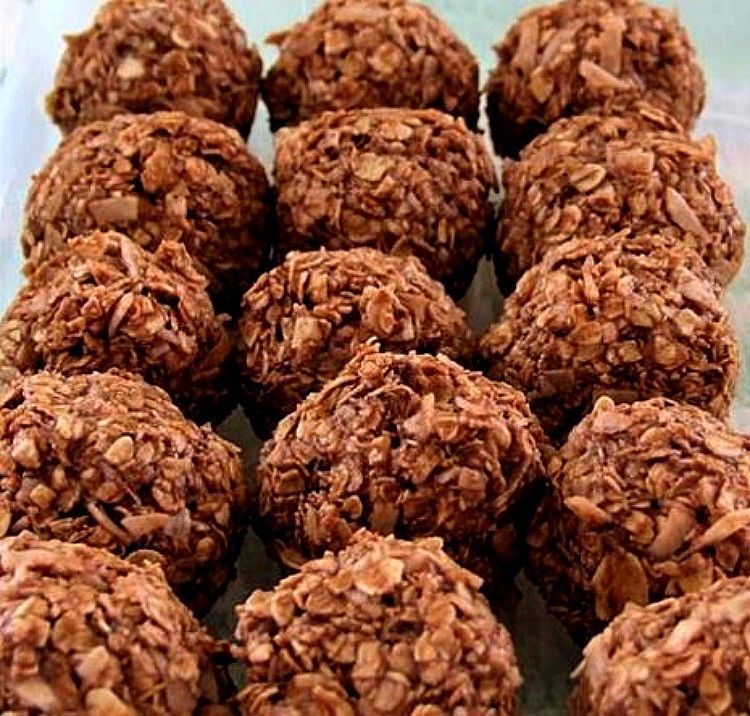 To make our cookies without oven:
Peel the bananas and mash them with a fork until you get a semi-liquid cream. This will replace the milk and sugar.
Add the cocoa powder.
Add the quick-cooking oatmeal (without overcooking).
Stir and create a uniform dough with all the ingredients.
Shape the cookies with molds or by flattening them by hand and place them on a flat surface.
Into the fridge or into the microwave!
---
🍹 ALMOST INSTANT LEMON CREAM
400gr condensed milk
4 lemon yoghurts
Juice 2 Lemons
To make this fun recipe with our children we must…. mix itall together and put it in the fridge!
---
☕ OUR CUP CAKES: MUG CAKES
And finally…
TIPS FOR COOKING WITH CHILDREN
Patience
Cleaning
Security
If you liked our post of recipes to make with kids, please leave us a good rating. It's free and fast.