Today we are going to show you one of our favorite crafts, how to make homemade slime by mixing very cheap components that we have at home. We will make our slime in our favorite color, easy and in 5 minutes. Watch out for our DIY Slime (Do It Yourself). We will use alternative ingredients and it will be the same as if we used the undesirable borax.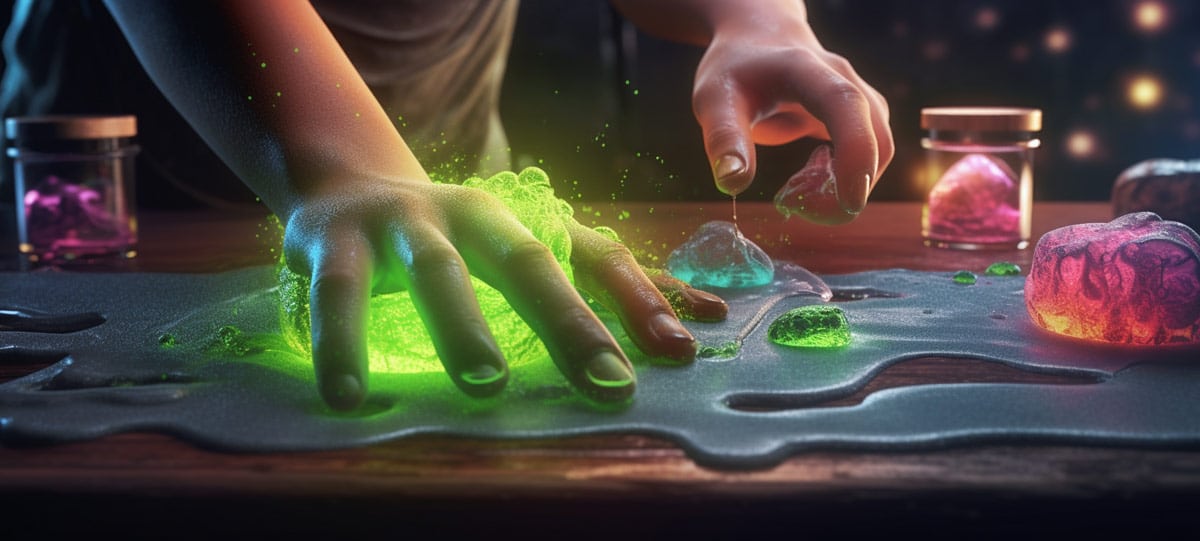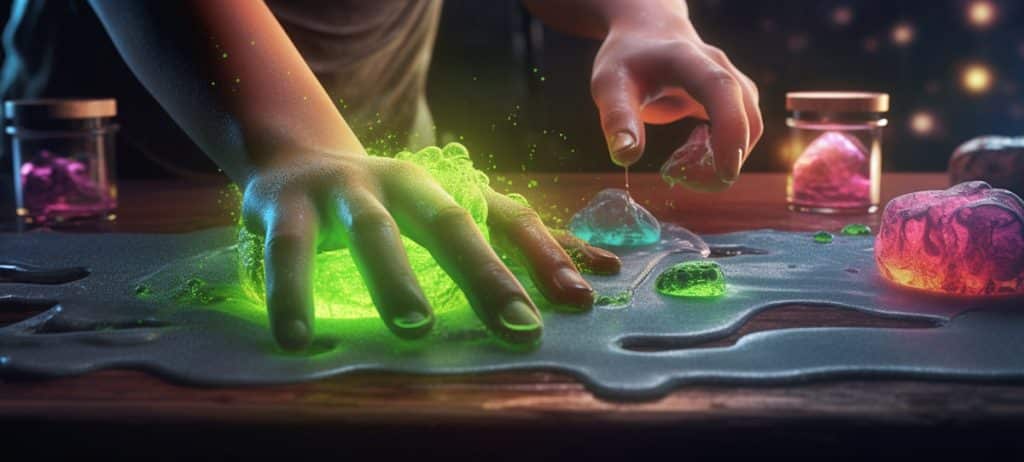 WHAT IS THE ORIGINAL SLIME?
Slime has been around since 1976, when Mattel invented it, and is a viscous, elastic and moldable toy made of Guar gum or guaran gum.
Since then, generations of children have enjoyed this slimy and beautifully colored toy. The famous blandiblú or gorilla snot, not to be confused with the Gomina / Hair Gel that has the same commercial name of this ape!
TIPS BEFORE YOU START MAKING GORILLA SNOT / SLIME
Before we start our crafts, basic tips on how to make slime without borax, so that you get it right from the start.
The white or clear glue can be replaced with glitter glue or glue that changes color with heat. These are very interesting variants of the traditional white synthetic glue.
Measurements depend on the components. Not all school glues are the same, for example. Sometimes you will have to put a little more white glue or other glue if it does not get the right texture and a little more contact lens liquid if it is too sticky (without overdoing it).
We will use coloring, but only a couple of drops or three. You can always add a few more drops of colorant, but if you overdo it you will stain everything with the excess.
Avoid sodium borate or borax. If you find recipes for slime with borax, replace where it says "teaspoon of borax" with another product, such as contact lens liquid, laundry detergent or starch. This is what will make the dough you have created detach from the bowl.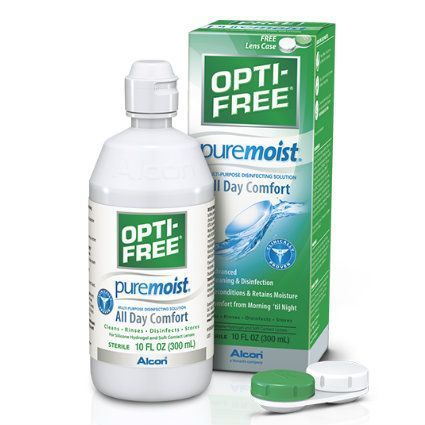 ---
HOW TO MAKE SLIME WITH SHAVING FOAM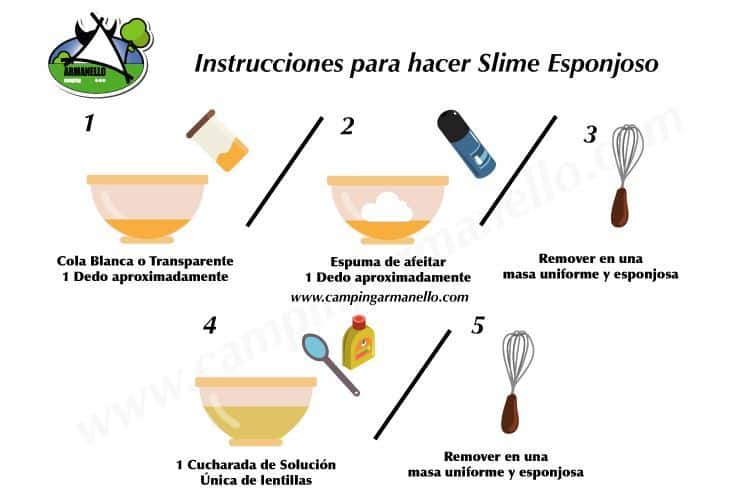 Ingredients for making gorilla snot with shaving foam
Shaving foam.
School glue or glue.
Drops of food coloring.
Contact lens solution or laundry detergent (gives a strong odor).
A soup spoon.
Stirring paddle
STEPS
Pour the school glue into a container.
Add drops of food coloring until the desired color is obtained. The more drops of colorant, the more intense the color.
Add the shaving foam, approximately the same amount as the glue.
Mix the two ingredients until a uniform, viscous and elastic dough is obtained.
Add a tablespoon of contact lens liquid, starch or a few tablespoons of liquid detergent. Stir until blended. This is for take-off.
Stir and we obtain our slime in an easy way. You can knead with your hands in the final step.
Repeat this step two or three times changing the color of the food coloring drops. When they are cold, mix them…
The result of our recipe, once the three or four colored slimes have been mixed…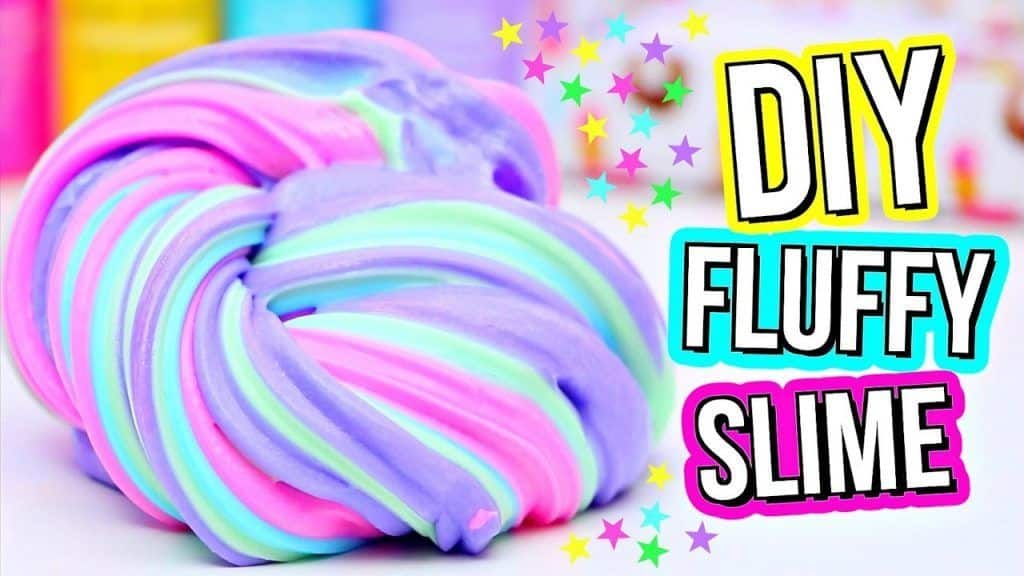 ---
HOW TO MAKE EDIBLE SLIME
We are going to make our blandiblú without chemicals, totally edible. We are going to make 2 easy recipes.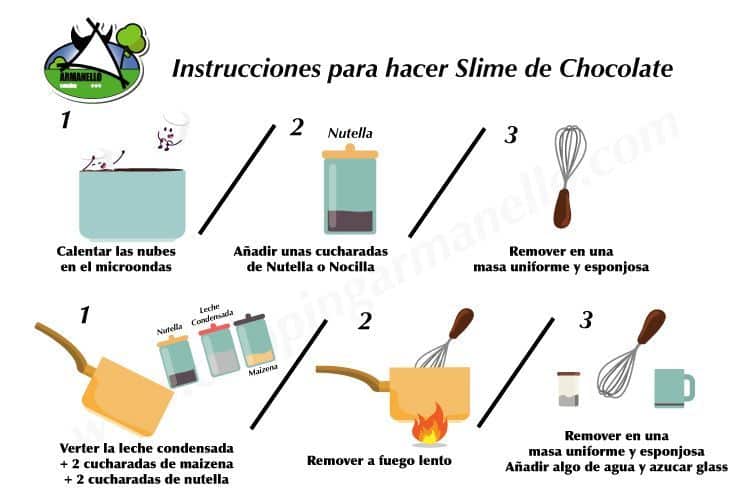 Ingredients to create Nutella or Nocilla slime
Can of Nutella or Nocilla
Clouds, marshmallows or marshmallows.
STEPS
We put a bag of marshmallows or marshmallows in a bowl and heat it in the microwave until you can create a dough with them.
Add Nutella, Nocilla or other chocolate to taste and mix.
Ingredients for making cornstarch and chocolate slime
Can of condensed milk
Nocilla, Nutella or Hacendado chocolate cream.
Corn flour, what we know as cornstarch.
Glass Sugar
Water Cup
STEPS
Pour the entire can of condensed milk into a saucepan.
Add two tablespoons of corn flour. Mix the cornstarch.
In the bowl add two tablespoons of chocolate.
Heat and stir until blended.
Add a few tablespoons of hot water and stir.
We are done. If it becomes too hard when it cools, add powdered sugar and knead with your hands. Stir until blended. In this recipe it may not be as elastic and viscous and you will not be able to shape it as much.
The result of the recipe…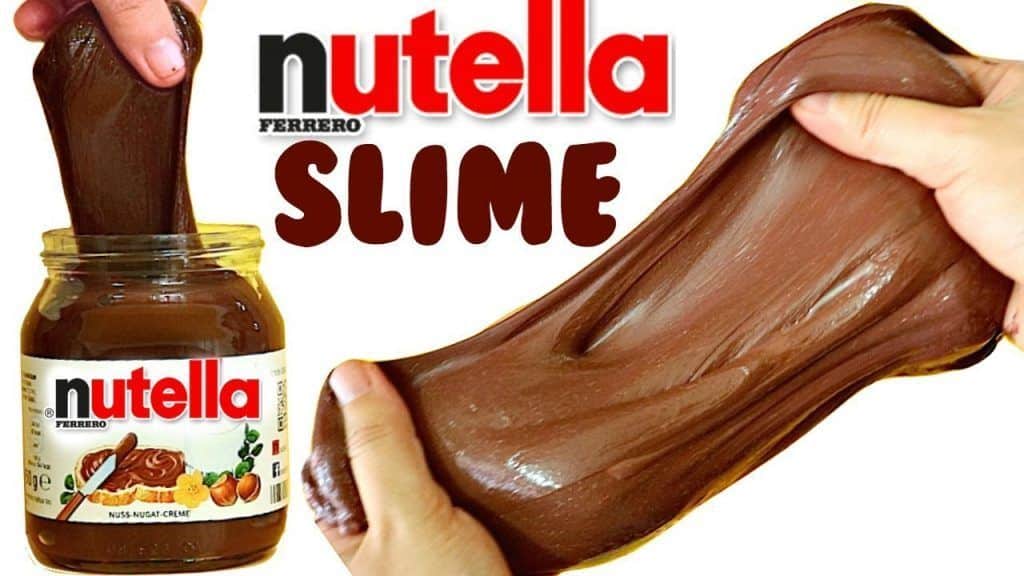 If you like cooking for kids, check out our post on 5 easy recipes for kids with no heat and no oven.
---
HOW TO MAKE SLIME VIDEO
Do It Yourself (DIY) tutorials on Youtube explain how to use glue or white glue, shaving foam and other components.
Also, when searching for a video on youtube you can type in "How to make gorilla snot", which is synonymous with how to make homemade slime in other parts of the world. It is one of the experiments that works best to entertain children and causes a furor.
We leave you this video so you can follow step by step the slime recipes without borax. Remember that for your health you should avoid this compound and others containing sodium borate: always slime without borax.
---
With this tutorial you will have saved between 10 and 20 euros per slime, but you will have found three ways to amuse your children. If you make this tutorial we would appreciate if you share with us on social networks the photos with the hashtag #campingarmanello. And if you have any friends who need it to entertain their kids, well, you know, "Pass it on!"