Vi skal forklare hva vi kan se i Villajoyosa, a plassering av provinsen Alicante. Med 3000 års historie og 15 km kystlinje er denne fiskerlandsbyen på Costa Blanca et hjørne unna masseturisme. Med en spesiell sjarm, vugge av Chocolates Valor, byen for den mauriske landingen og vannet av Amadorio-elven.
Vila Joiosa Det er hovedstaden i La Marina Baixa-regionen og har 33 tusen innbyggere . I denne regionen finner du byer som Benidorm (5 minutter unna) , Altea, Alfas del Pi, Polop, Guadalest, Orcheta, Finestrat eller Callosa d'Ensarrià blant andre. Folks meninger er enige om at Alicante er et av de beste områdene å besøke i Spania. Er en av de vakreste byene på Costa Blanca .
---
STEDER AV INTERESSE
Gamleby
De Den gamle byen Villajoyosa er en eiendel av kulturell interesse . Du vet allerede at i de historiske sentrumene vil du gå gjennom trange brosteinsbelagte gater. Men her blant fiskerhus omgitt av en stor vegg fra renessansen (1500-tallet).
Som det er typisk, har den gamle byen La Vila Joiosa også en festningskirke som den inngjerdede byen utviklet seg rundt. Det sies at husene er farget fordi fiskerne på den måten kunne vite hva huset deres var på avstand, og hvis ark eller andre elementer ble hengt, var de tegn på at noe hadde skjedd. Men de er bare gjetninger. Reisende elsker nabolaget fordi det har gode fotoplasser.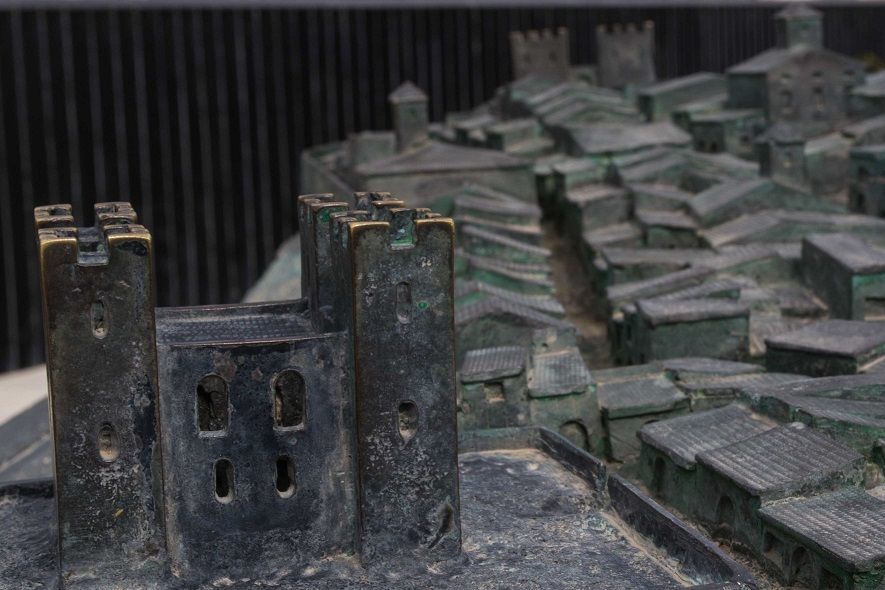 Inne i det historiske sentrum finner vi rådhus , en ganske skjult bygning som ser ut som bare et annet hus. Herfra styres det for nesten 34 tusen registrerte viloer.
Sant Josep-tårnet
Sant Josep-tårnet (Saint Joseph) eller Hercules er det best bevarte romerske begravelsestårnet i Spania. Torre de Sant Josep stammer fra det 2. århundre e.Kr. og har blitt restaurert i samarbeid med det arkeologiske museumsteamet. De 15 km Costa Blanca er fulle av romerske levninger, og du kan finne mange i det arkeologiske museet i La Vila (VilaMuseu) eller i det imponerende arkeologiske museet i Alicante (MARQ).

Malladeta
I Malladeta er det to monumenter. Et iberisk helligdom som ble bygget mellom 375 f.Kr. og 350 f.Kr. til ære for gudinnen Mars og et murarpalass av en venn av Blasco Ibáñez bygget i 1905. Du vil kunne se en konstruksjon som vakttårnene som finnes i hele Alicantes kystlinje. Disse tårnene var til for å advare om corsair-angrep eller invasjoner.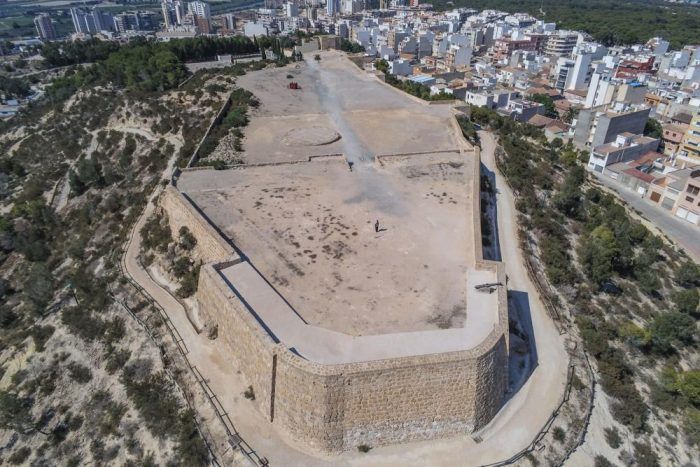 La Barbera dels Aragonés House Museum
La Barbera er et gårdshus fra 1600-tallet som tilhørte familien Aragonese, installert i La Vila Joiosa på tidspunktet for gjenerobringen.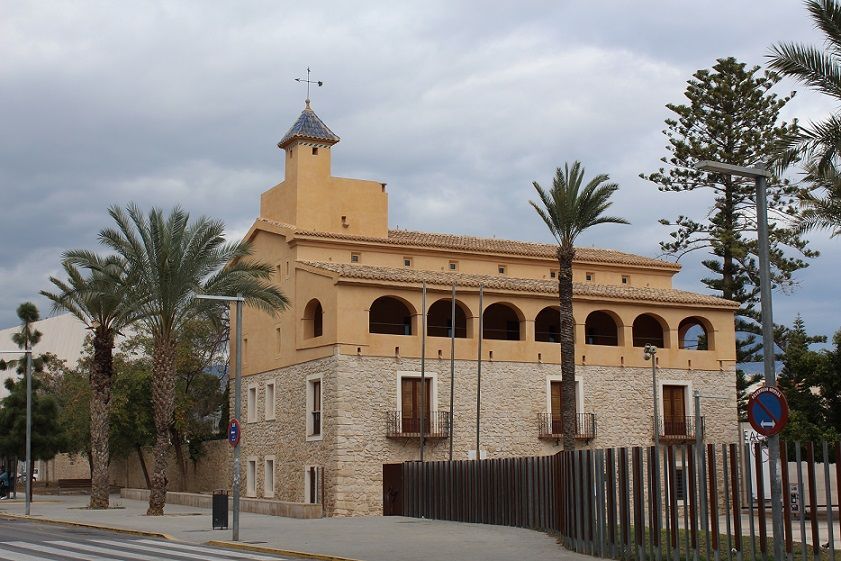 Vakttårn på Costa Blanca
Vakttårnene ligger langs Middelhavskysten. La del Aguiló og La del Xarco ble brukt til å advare om piratangrep.
Fra Torre del Aguiló (i Cala de La Vila) kan du ha en imponerende utsikt over skyskrapere i Benidorm og dets skyline . Fra Torre del Xarco kan du se Alicante , San Juan, El Campello og Torre Loma de Rejas.
---
VERDI: FABRIKKEN OG SJOKOLADEMUSEET
Valor-merket er La Vila's stolthet. Multinasjonal sjokoladeprodusent opprettet i 1881 og en pioner innen sin sektor, er i dag et eksempel på en vellykket familiebedrift.
Vi kan besøke gratis Sjokolademuseum , for å avslutte turen i fabrikken og butikken for å ta oss en suvenir.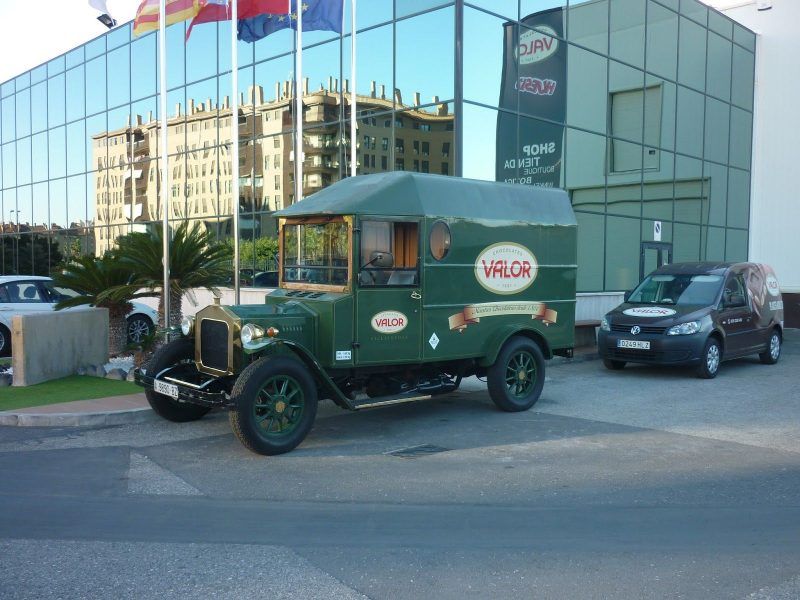 Andre sjokoladefabrikker i Villajoyosa
Clavileño sjokolade . Adresse: Colón, 118. Tlf: 965890778 Mandag til fredag: fra 09.00 til 13.30 og fra 15.30 til 18.30. Gratis inngang.
Sjokolade Pérez, sjokolademester siden 1892.

Avinguda de Finestrat, 78, 03570 La Vila Joiosa. Mandag til fredag fra 9.30 til 13.30 og fra 17 til 19 96 589 05 73. Butikk.

Carremi Nougat . Adresse: Carretera Alicante-Valencia (Polígono Industrial) Tlf.: 96 589 03 83 BUTIKK: Mandag til fredag: fra 09.00 til 12.30 og fra 15.00 til 18.00
Sjokolade «Pérez» Adresse: Pda Mediases, 1 Tlf.: 965 890 573 Mandag til fredag: 10 til 13:30. og 17 til 19:30 Lørdager: 10.00 til 13.00 Gratis inngang.
Valencias sjokolademuseum: Verdi Adresse: Avd Pianista Gonzalo Soriano Tlf.: 96 681 04 51 – 96 589 09 50. Mandag til fredag: 10:00 til 13:00 og 16 til 19 (Besøk 11 til 16 på engelsk) Lørdager: 10 til 13. Besøk hver time på prikken Gratis inngang (for grupper, forhåndsreservasjon)
Marcos Tonda-sjokolade . Adresse: Nave 2 Polígono Industrial Torres. Tlf: 96 589 59 24 mandag til fredag: kl. 10 til kl. og 17 til 20. Lørdager: 10.00 til 13.30 Gratis inngang.
Vi kan ikke benekte at i tillegg til kulturell interesse, har Marina Baixa-regionen ingen insentiver.
---
STRANDER I VILLAJOYOSA
Strendene i Villajoyosa har krystallklart vann og er lite overfylte og lite utnyttet av turisme. Som vi har sagt før, er de 15 km kystlinje, og selv om de ikke alle er av fin sand, er de det perfekte stedet å hvile og fotografere unik utsikt.
Centro Beach eller Centro Beach . Stranden som går gjennom gamlebyen med promenaden. På promenaden er det en veldig nyttig underjordisk parkeringsplass.
Studenter . Ved siden av havnen.
Onkel Roig
Xarco – For hunder og ideell for fiske og dykking.
El Paraiso-stranden . Middels størrelse og med kanter og sand.
Varadero
Racó del Conill . Edge og sand nudist.
Bol Nou Beach / Bon Nou Beach . Liten vik med krystallklart vann med grus og sand.
L'Esparelló . Nok en nudist.
tårn . Kanter og sand.
Cala Fonda.
Lloma de les Reixes-stranden.
La Vila har mange år med nudisttradisjon på noen av strendene. Vi gir deg et innlegg om beste nudiststrender i Alicante , i tilfelle det var av din interesse.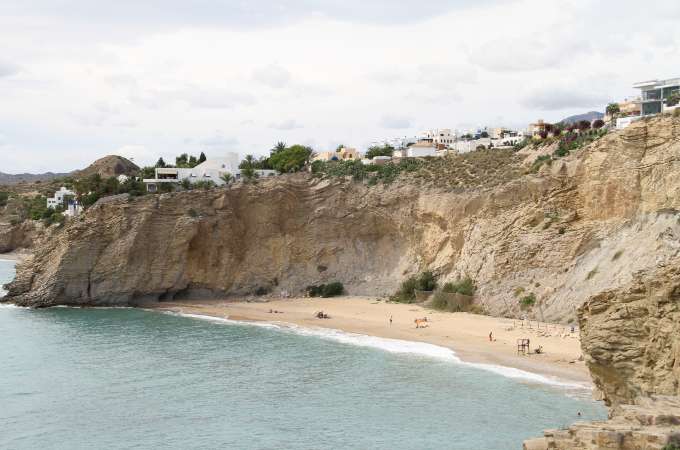 ---
CHIRINGUITOS DE VILLAJOYOSA
En ting som La Vila skiller seg ut for, er strandbarene. Gå ved solnedgang og ta en drink, ellers kan du spise lunsj og middag etter en hard dag på stranden. Chiringuitosene til Villajoyosa er disse:
---
RESTAURANTER I VILLAJOYOSA
Selv om du kan spise «peix» (fisk) på mange restauranter, er listen over de vi anbefaler:
Ca Marta Restaurant
Elordi House
Club Náutico Restaurant
Fisherman's Home
Nàutic
Caravellen
T-klasse
Zerca
Positivt
Av spesiell interesse er Mostra de Cuina Marinera. Dette er dager hvor restaurantene i La Vila engasjerer seg og tilbyr tradisjonelle sjømatretter i noen dager, til veldig gode priser. Som pintxo og tapas konkurranser, men med sjømatretter.
---
VILLAJOYOSA FESTIVALER
KILDE
På 1500-tallet, i år 1538, angrep de berbiske piratene i Zalé-Arraez byen. Før skipene kom til å lande på sanden forårsaket Santa Marta en flom som hjalp lokalbefolkningen med å forhindre at Barbary-skipene nådde kysten. I takknemlighet for dette miraklet kåret La Vila Santa Marta til skytshelgen for Villaen og til hennes ære er den mauriske landingen representert hvert år.
MOORS OG KRISTNE
Maurene og de kristne i Villajoyosa er de populære festivalene for «vileros». De er av internasjonal turistinteresse. I løpet av disse dagene anbefaler vi å se paraden til den mauriske og kristne «Filás» og den mauriske landingen. Ikke forvent å finne noen åpne virksomheter, siden byen lever for «maurere og kristne» og nesten alle innbyggerne er en del av en eller annen «fraksjon».
Generelt er de fremragende handlingene fra maurerne og de kristne festlighetene inngangen til band, parader, stash, ambassader, paellaer og parade av flottører.
Festlighetene ville vært arrangert i 2020 fra 24. juli til 31. juli. De er alltid den siste uken i juli. Landingen den 27. ved daggry.
PARADEN
Liste over selskaper som parade:
Bedrifter i Moros de La Vila: Pirates Berberiscos, Tuaregs, Moros del Riff, Negres, Artillery of l'Islam, Moros de Capeta, Moros Mercaders, Artilleria Mora, Moros Pak.kos, Guàrdia Negra, Beduinos og Rey Moro med sin eskorte.
Bedrifter av kristne i La Vila: Christian Artillery, Smugglers, Pirates Corsaris, Destralers, Llauradors, Almogàvers, Marinos, Caçadors, Voluntaris, Pescadors, Catalans og den kristne kongen med sin eskorte.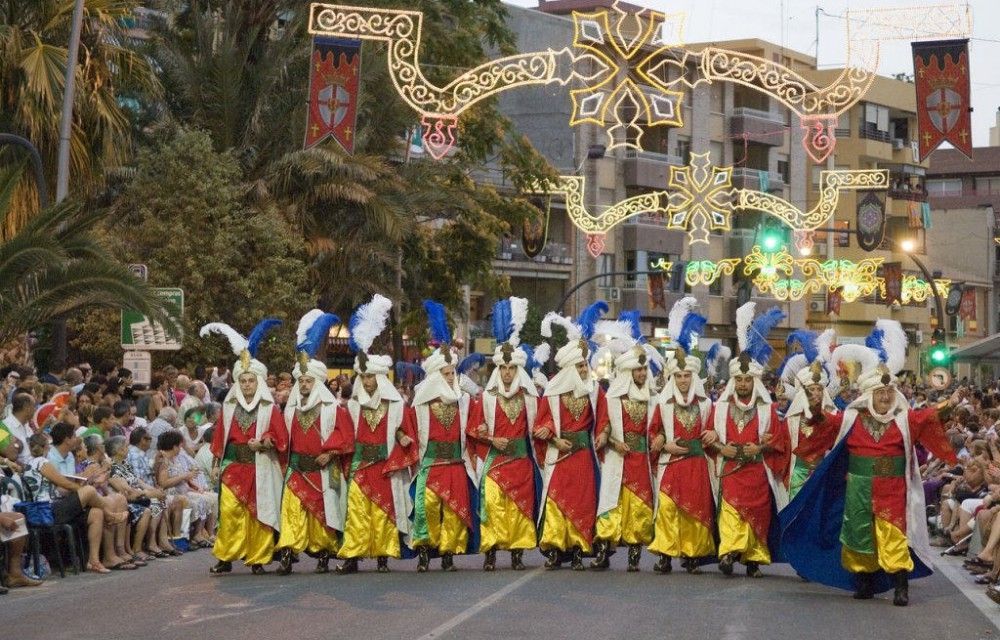 LANDING MORO
Hovedakt av festlighetene. Stranden er fylt med en teatralanse med Barbary-skip og kamper i sanden. Blunderbusses, bombardement, trommer, fyrverkeri … Kampen arrangeres på stranden mellom kristne og muslimer, som invaderer byen, selv om den etter noen timer ble gjenerobret.
Du må gå tidlig og betale for å få plass på tribunen.
TÅR AV SANTA MARTA
Som vi allerede har nevnt tidligere, er hun skytshelgen for La Vila for hennes hjelp til lokalbefolkningen i kampen mot pirater. Vår Frue av antagelsens kirke Det har kapellet Santa Marta, i tilfelle du vil besøke det.
Men 8. mai 1653 gråt bildet av beskytteren som hviler i antagelseskirken i 2 timer. En notarius samlet ved et slikt «mirakel». Den dagen falt sammen med det faktum at Felipe IV autoriserte bygging av et reservoar i Relleu (en nærliggende by i det indre) for å kunne vanne Huerta. Dette gjorde at befolkningen gikk fra 1700 til 4200 og en stor forbedring av hovedstaden i Marina Baixa-regionen.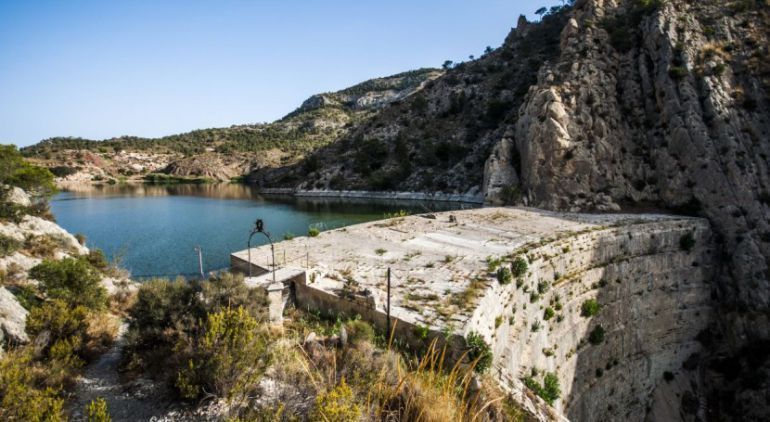 ---
HISTORIE OM VILLAJOYOSA
Villajoyosa er en by med fønikisk og iberisk opprinnelse som senere ble romersk. I løpet av den iberiske tiden var det Alonis, en koloni i Marseille, som senere ble Allon i det romerske imperiets tid. Allon fikk tittelen Municipium og var avhengig av regionen Tarraco. Det antas at Alonis sentrum Det var i Plaça de la Generalitat, i Carrer Colón, i byområdet til den nåværende befolkningen. Rundt byområdet var den romerske kirkegården. På den tiden var det ingen hus med fargerike fasader. Amadorio-elven hadde en fremtredende rolle i etableringen og utviklingen av kommunen. Elven har forresten samme navn som reservoaret den kommer fra, Amadorio-reservoaret.

ARKEOLOGISK MUSEUM
Heter VilaMuseu og det har blitt anerkjent internasjonalt for å være et eksempel på tilgjengelighet. Det holder samlinger av arkeologiske levninger gjenopprettet i La Vila Joiosa. VilaMuseu var et bud fra bystyret, i likhet med ideen om å ha en kommunal arkeolog på staben.
ALLONS IMPERIELLE VÅRER
Det er vanlig å finne arkeologiske rester under enhver utgravning. For noen få år siden ble de keiserlige badene i Allon funnet, som er bevart i en storslått tilstand. Sammen med VilaMuseu jobber vi med bevaring og museumisering av dem. Mens prosjektet pågår er de dekket med sand for å holde dem intakte.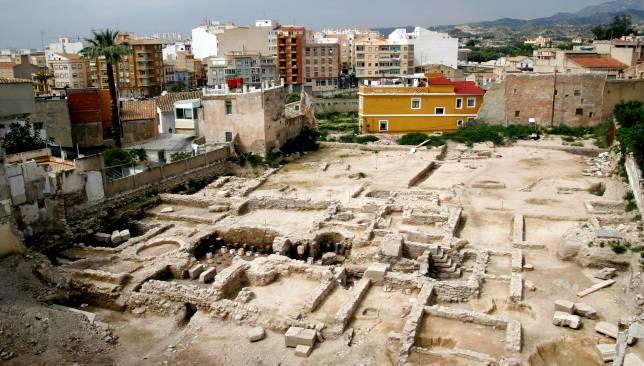 FESTVM ALONIS
Regional festival for rekreasjon av det romerske livet. Historisk rekreasjon av romerske leirer og aktiviteter fra den tiden, som seremonier, prøvelser eller spill. Mer informasjon og bilder i FESTVM ALONIS nettsted .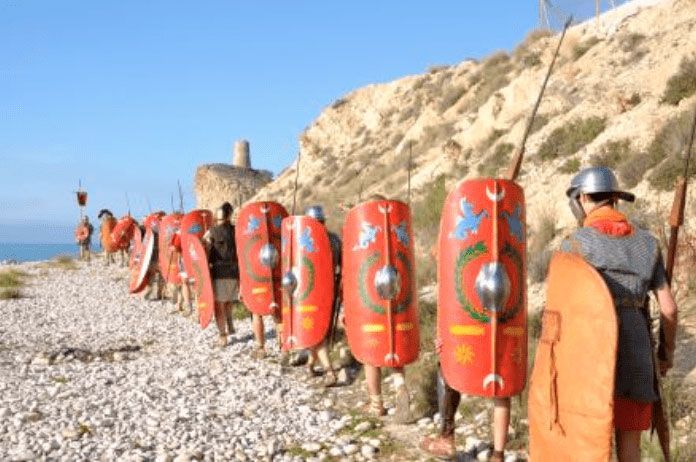 ---
Ting å gjøre i Villajoyosa
Spis fisk fra bukten i en hvilken som helst god restaurant i La Vila. Nyfanget og brakt til havn den dagen.
Koble fra og miste deg selv på strendene, borte fra turistmengdene. Snorkle i La Vila Joiosa.
Gå til havnen på ettermiddagen, etter en spasertur langs promenaden, og se hvordan fiskebåtene ankommer .
Gå til Lonja og se hvordan fisken som føres til havnen auksjoneres.
Å besøke vilero sjokoladefabrikker, sjokolademuseet og ha deretter Chocolate con Churros i en sjokoladebutikk.
Gjøre trekking langs kysten til Torre del Aguiló, for eksempel, og se Alicante kystlandskap som du aldri har sett det før.
Se på FESTVM Alonis og leve det romerske livet.
Ting å gjøre med barn
Besøk fabrikken og Valor Chocolates Museum.
Gå til VilaMuseu med seksjonen VilaKids , med workshops for barn.
Et besøk til Torre de San José og Torre del Aguiló.
Gå for å besøke Amadorio-reservoaret.
Kos deg med en dag på Karting La Vila.
Spis fersk fisk eller paella på restauranten Hogar del Pescador.
---
SLIK KOMMER DU TIL VILLAJOYOSA
Hvis du kommer på en reisevei gjennom Valencia, er provinsen Alicante med alle byene et obligatorisk stopp. Kystbyene Alicante er lett tilgjengelige, og mange, inkludert La Vila, kan besøkes ved hjelp av Alicante Metropolitan TRAM .
På reiseruten din gjennom beste byene i Spania du kan ikke gå glipp av dette området.
Og hvis du likte innlegget vårt, vær så snill å sette pris på innsatsen vi har investert slik at du blir kjent med La Vila …