We think that we should inform you so that you have a safe vacation, at our campsite or elsewhere.
What does the camping do to avoid COVID-19?
In addition to the minimum regulations for opening, which are specified in the ICTE Guidelines and Recommendations for Campsites, we have incorporated the HOSBEC protocol, recommendations from Biologists and experts in the field.
More than 25 extra cleaning measures.
More than 15 extra measures in terms of occupational safety.
Double specific training, carried out by 2 certified companies and by departments.
Contingency protocol of the campsite.
Installation of hydroalcoholic gel dispensers and adaptation of the facilities.
Specific disinfections before opening carried out by certified companies.
We have been working with quality seals and certifying ourselves in the company for 20 years, so the new regulations do not represent a radical change in our operation, but rather an adaptation or annex. If before we offered 100% security in compliance, now at 110%.
QUADRUPLE RECOGNITION ON ANTI-COVID PROTOCOLS
MANDATORY USE OF A MASK
Since July 18, 2020, the Generalitat Valenciana has imposed the mandatory use of the mask.
Use of mask.
– Persons six years of age and older must wear the mask at all times on public roads, in open spaces and in closed spaces for public use or open to the public.
– The use of masks in private open or closed spaces is recommended when there is a confluence with people who do not live together or when the interpersonal safety distance of 1.5 meters cannot be guaranteed. Visitors must bring them if they are in the same accommodation unit as they are not from the same family unit.
More space, more cleaning, more security.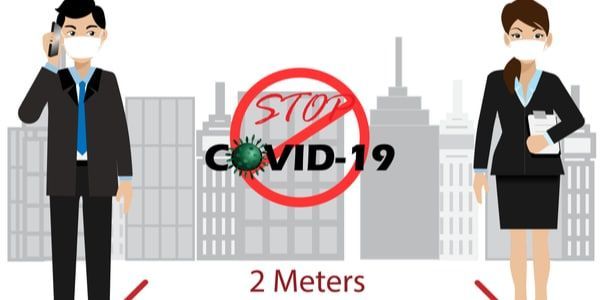 What will change for me going on vacation?
Everything is based on 1.5m distance and hygiene, as in any area of our life. From here, the campsite takes care of it.
Although there are posters with instructions that must be followed, the most noteworthy is the following:
Obligation to report any symptom compatible with the disease.
Attend the instructions of the camping staff and the posters.
Keep the distance of 1.5m between people.
Try to use instant messaging with Reception or calls, and thus avoid unnecessary travel.
Food can be ordered online or by phone.
Try to pay with contactless means of payment: card / mobile.
Paper will be eliminated as far as possible: invoice sending by email, online restaurant menu, elimination of brochures, etc.
There will be capacity limitation in swimming pools, toilets, supermarket and common areas .
There will be changes in the hours of reception, restaurant, swimming pools, etc. These changes may lead to shutdowns for some moments due to disinfection.
Some common areas, facilities and services will be canceled.
The toilets and bathrooms will be for the exclusive use of people who do not have this service in their accommodation. In other words, bungalow customers will not be able to use them as they have this service.
The campsite will ensure compliance with the rules, which will be signed by customers before entry and / or during the acceptance of the reservation. In the event of non-compliance with the established rules of coexistence, the campsite may act accordingly and terminate the contract without refund of the amount paid.
Is it safe to go camping?
The camping is, according to various experts in the field, one of the safest places to spend the holidays, because it offers social distancing, open air and few common areas of great risk such as an elevator or a corridor.
We have been open and with clientele throughout this time and we have not had any relevant incidents or related to COVID-19. We have polished our operation and we are sure that although the experience may be different in some respect, it is safer than ever.
In our case, the campsite will prioritize safety, so reservations will be limited to be able to offer an adequate service. Less is more.
Will there be animation?
From June 25, 2021 there will be a Safe Animation Program, just as there was in 2020. The restrictions will be determined by the regulations in force at all times.
What should I take to the campsite that I did not carry before?
In addition to the inevitable masks, which we will try to keep in stock in the supermarket whenever the market allows it and at cost, we recommend the following:
Appropriate footwear for showers and toilets.
Some reusable gloves.
Much encouragement
Finally, before saying goodbye, we would like to ask you to go wherever you go sightseeing, respect the rules and inform yourself of the measures adopted by the establishment.
Take good care of yourself and enjoy every moment, wherever it may be.