If you are already thinking about your future vacations, or the next getaway you are going to make, you will surely be interested in national destinations that have many things to discover and where you can also relax. For this reason, this time we are going to tell you in detail what to see in Javea
How to get to Jávea
Thanks to our location, in Camping Armanello, we are very knowledgeable about the province of Alicante, and we love to recommend special places to visit.
Jávea is located in the north of the province of Alicante, in the region of Marina Alta, formed by a total of eight villages that combine heritage, culture and gastronomy. It is a place that you can visit at any time of the year with an almost 100% guarantee of good weather, since the average temperature throughout the year is 18 °C (64 °F).
Before telling you more about Jávea and what to visit, we are going to guide you so that you can get to this town as easily and quickly as possible . The good thing is that the Costa Blanca has very good communication routes, and it is easy to reach it from different points.
In your own car
The most common option is to travel to this location by car, the trip can be more or less long depending on your place of origin. You can take the AP-7 highway or the national highway N-332.
By bus
Buses follow the routes we have just seen, and you have direct connection with this town from Madrid, Valencia and Alicante.
Another alternative is to take a bus to Denia (it has direct connections to many Spanish cities) and, once there, take another bus to Javea. The last stretch will take you very little time, because there are only 8 kilometers between one town and the other.
By train
If you use the Renfe service, it will drop you off at a station about 45 kilometers north of Gandía, and from there it will take you about another hour to your destination. If you are from Barcelona or Valencia, you can get there quickly on the EUROMED.
Aircraft
In this case, you can land at the airport of L'Altet or Manises in Valencia, just over 100 kilometers from Jávea. Once in these cities, you can rent a car at the airport and continue your trip, or go downtown and take a bus or train.
Things to see in Jávea
The old town
We started the visit in the historic center, and there the town hall building is striking, because it is a construction of the second half of the eighteenth century.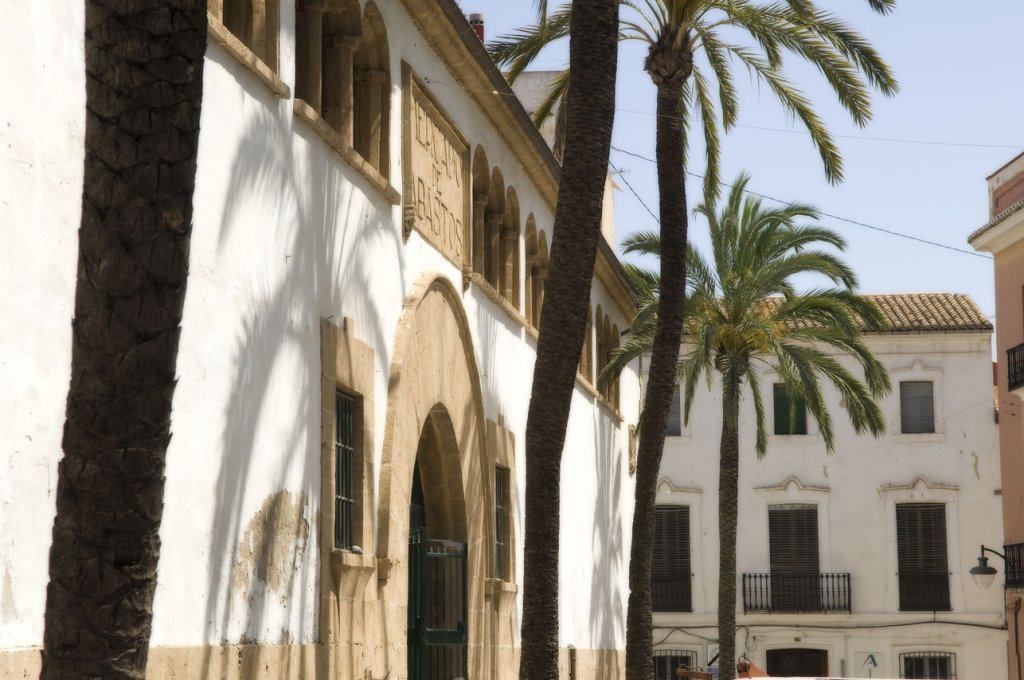 As soon as you arrive in this area, it will be as if you have traveled back in time because the streets of the old town still retain a very medieval feel. With buildings built of stone, with walls and arches that support the buildings and create beautiful portals and arcades.
Here, in addition to the town hall, you have to visit the food market and the church of San Bartolomé. If you have time, take the opportunity to take a closer look at the historical and ethnological museum to discover more about the history of this city.
Arenal Beach
It is one of the favorite beaches of residents and visitors, because it is the only one in the municipality that has sand. A golden-colored sand that contrasts with the incredible blue color of the sea here.
Even if you do not like the beach, you should not miss this area, because you will find a great gastronomic offer and also many places to have a drink or even to go dancing when the night falls.
The coves are a "must" to see in Javea, with its offer of water sports, boat rentals, licensed fishing and places to snorkel or just relax on the Costa Blanca.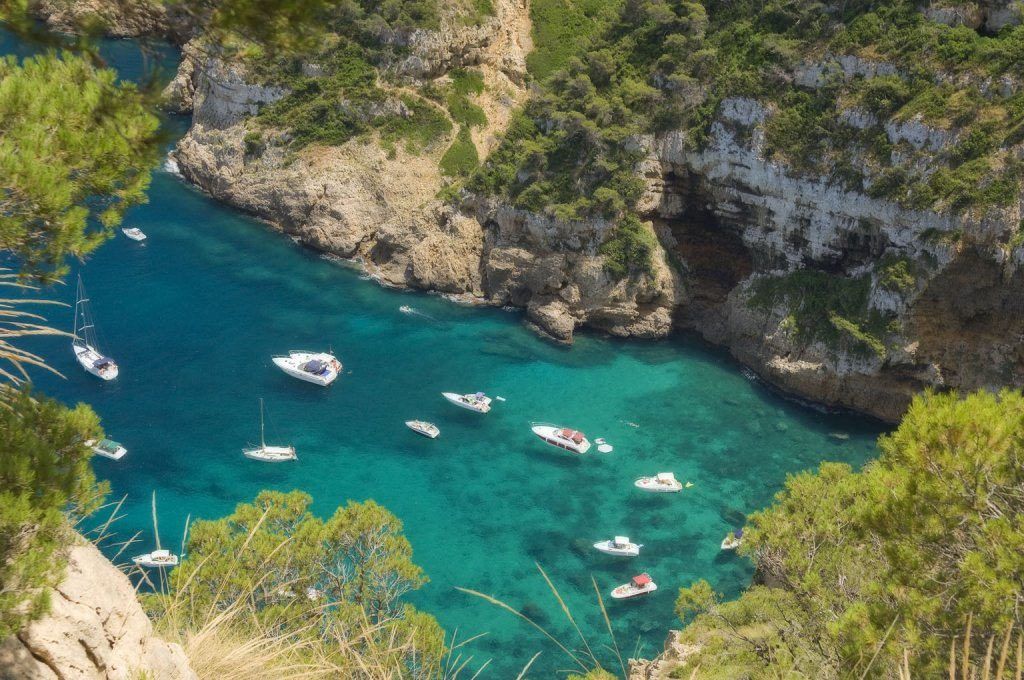 Cape San Antonio Lighthouse
A real must when it comes to what to see in Jávea. It is not possible to access the interior, but it is worth the effort to get to the foot of it to enjoy breathtaking views of the coast.
You can drive to the lighthouse, but we recommend leaving your car at the recreation area and walking there. The route is less than one kilometer long and allows you to enjoy a beautiful natural enclave.
Cova Tallada
This marvel arises from the combination of sea erosion and human action, because in the Muslim era it was used as a quarry for construction. Today, it is a cave that connects directly to the sea. You have to make a reservation to go and swim, but it is an essential place to see in Jávea. We leave you all the details in our post about the secret of La Cova Tallada in Dénia / Jávea.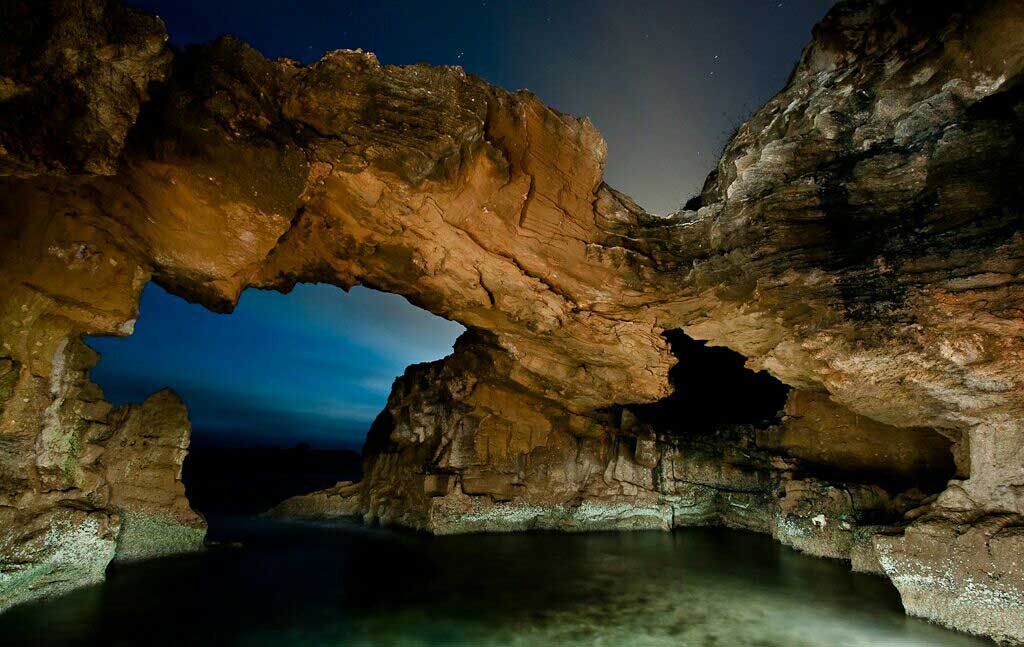 You can reach it by kayak, but also on foot. However, to walk there, be sure to wear comfortable and closed shoes, because the terrain is very uneven.
Barraca Cove
It has been baptized as the instagramers ' cove , because it is so beautiful that no one can resist taking a picture in it. The whitewashed houses of the area, with their striking blue colors, blend in perfectly with the surroundings.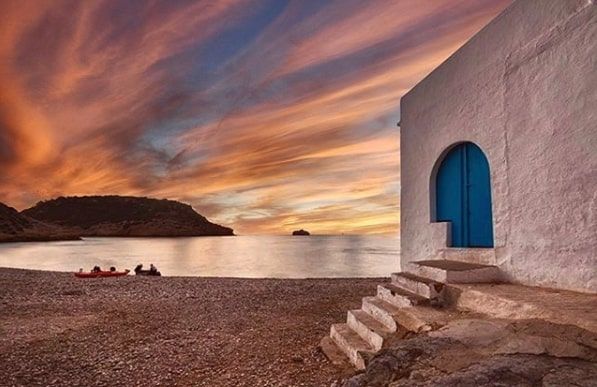 Before reaching the cove you have another point of interest, the Portitxol viewpoint and, once in the cove, just in front you will see the Portitxol Island, which can be reached by kayak, boat, and even swimming if you dare.
Riurau d'Arnauda
The riuraus are porticoed buildings in which the raisins were kept during the night or on rainy days, so that the humidity would not spoil the dehydration process. There are still some that you can visit.
The riurau d'Arnauda is one of the best preserved, and will allow you to learn a little more about the history and traditional way of life in this municipality.
As you have seen, when it comes to what to see in Jávea, the options are many. You have all the monumental, artistic and natural heritage you want, so you can plan your vacation at your own pace and according to your style. The best thing to do is to discover this beautiful town at your own pace. Stroll through its streets and forget for a moment the map, let it surprise you with unique places that you will not find in any travel guide.
Jávea has a lot to discover, just like the rest of the province of Alicante. If you are going to spend a few days in the area and you like camping, we will be happy to welcome you in our facilities so you can enjoy an unforgettable experience.