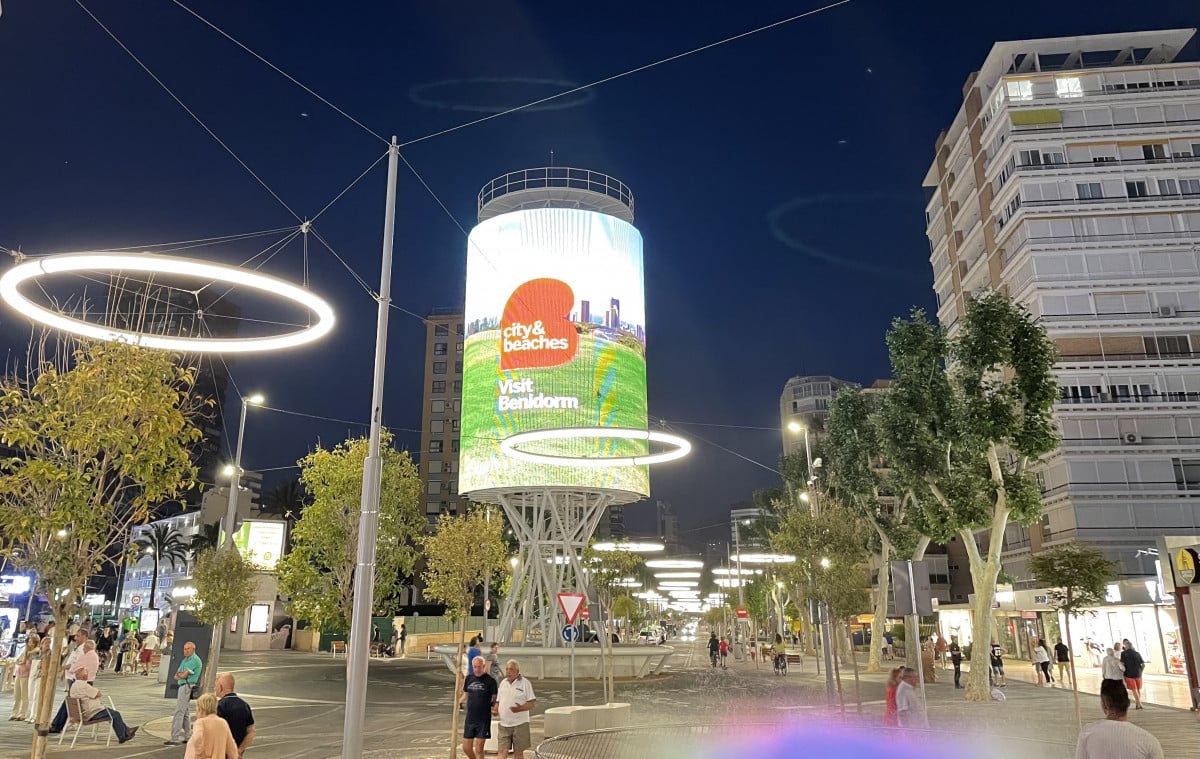 In the 1990s Benidorm had an iconic image with its geyser. In 2022, with the remodeling of the Avenida del Mediterráneo, near the Plaza Triangular or Plaza de la Hispanidad, you will find the new icon of the city that replaces it: the Tecnohito.
The Tecnohito is a large 22-meter structure, metallic and with spiral stairs inside, wrapped in LED screens that make it the largest digital screen to provide information, and is located at the traffic circle at the confluence of Mediterráneo Avenue and Esperanto Street.
Although the Tecnohito is conceived to act as a lookout, right now it is active only to offer advertising campaigns.
Inauguration of Tecnohito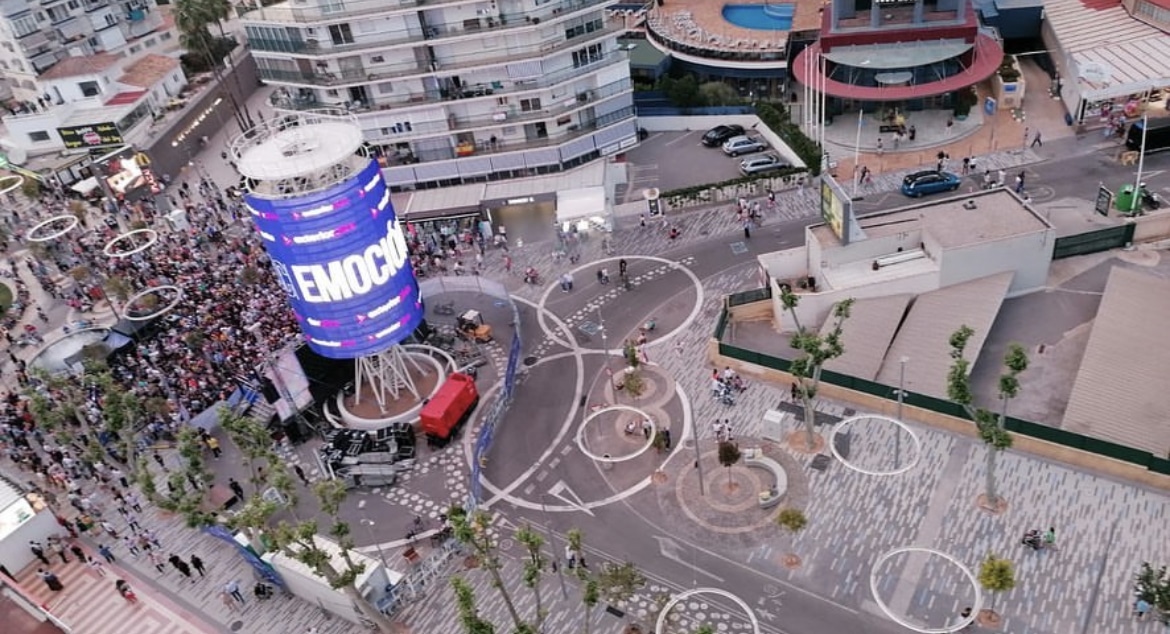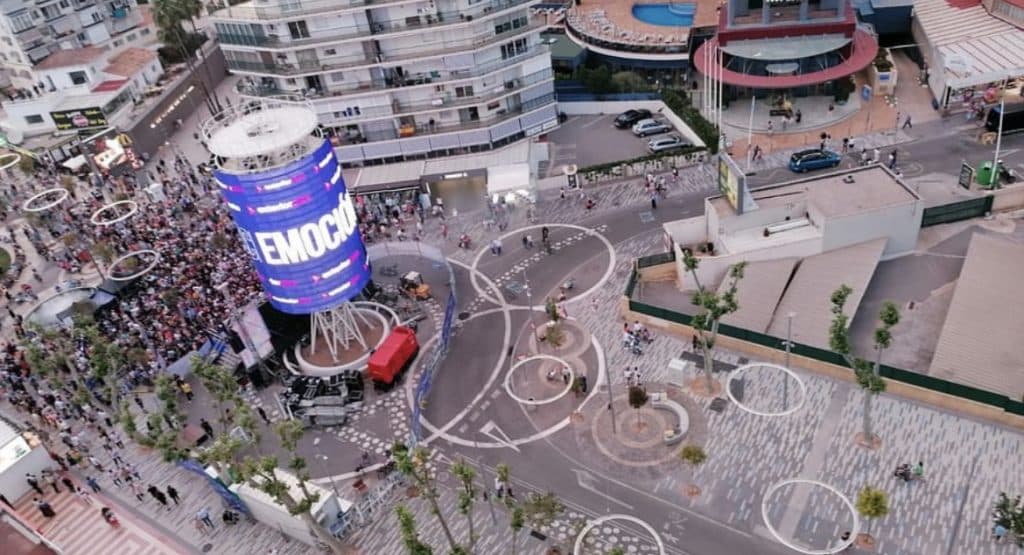 The inauguration of the Tecnohito was on May 14, 2022, coinciding with the Eurovision Song Contest. The space of the Triangular Square and the street was used for the Eurovision pre-party and live broadcast of the event with the performance of Chanel, the Spanish representative.
It should be recalled that this was partly due to the fact that the Benidorm Fest was the selection contest for Eurovision representatives, which was held in early 2022 and aims to associate the image of the city with the event for years to come.
Video of the Tecnohito in operation
The Technoparade, the little sister
Inaugurated in 2021 and near the Tecnohito, we find the Tecnoparada (bus) advertising installed by the company Exterior Plus and located on the Avenida del Mediterráneo in Benidorm.
What is the purpose of the Tecnohito and digital screens?
When it comes to delivering advertising campaigns and advertising messages, the size of the digital display matters. According to some studies from different universities, advertisements and news on small screens do not generate significant changes in heart rate and sweating, indicating little engagement.
TV screens offer a medium size, and generate a little more emotion, and tend to be very good for emotional campaigns.
But giant screens attract people's attention, without distractions, giving them more than the average 5-second attention span of smaller screens. Therefore, the giant LED screens are a good advertising and information support, generating a great impact on the public, as well as a tourist attraction and reinforcing the tourist image through images such as the tribute to Queen Elizabeth II of England on the anniversary of her reign.
Who designed the Tecno-hito or Tecnohito?
The architect Joaquín Alvado Bañón is in charge of the remodeling of Avenida Mediterráneo. This first phase of the project, up to Europa Avenue, includes the design of the Tecnohito. To us, it still seems almost as avant-garde as our barrel houses….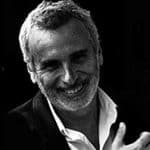 Who is Joaquín Alvado?
This architect, a professor at the University of Alicante, emphasizes in his designs the concepts of innovation, social behavior, nature, growth, time, change, sustainability, climate, citizenship, atmosphere, water, adaptability, well-being and environment. He wants cities to reflect that dynamism.