Did you know that Spain is the country with the most blue flags in the world? Well, here in the southeast of Spain, we have some paradisiacal beaches, and we have selected a few of them for the list of the best beaches in Alicante.
The good weather in the province of Alicante all year round (and the weather in Benidorm even better), makes the Costa Blanca the preferred destination for many people to enjoy a few days on some of the best beaches in Spain.
Although we have chosen 12 best beaches and coves in Alicante. These are the ones we like, but there are more.

---
1. Benidorm Beaches
We start, of course, with the beaches of Benidorm. Benidorm beaches . It is clear that these are some of the best beaches in Alicante. As we told you in the other post, between Levante, Poniente, Mal Pas, Tio Ximo and Almadrava we find different coves and beaches for all tastes.
Unbeatable to enjoy them from bungalows or plots in a campsite in Benidorm. They have always been a tourist attraction among the beaches of Alicante (Spain) and a symbol of the Valencian Community.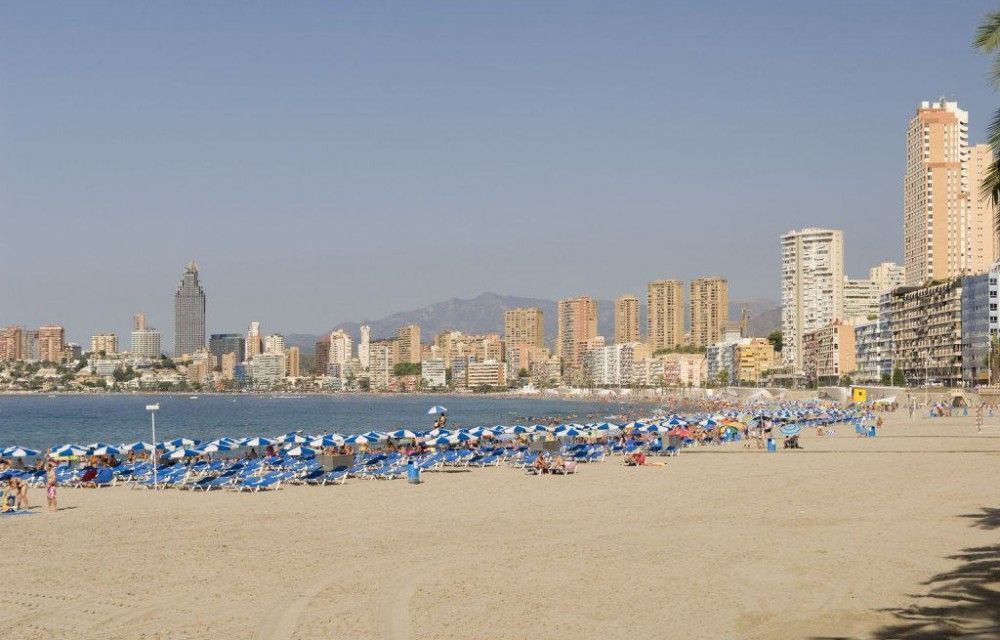 We recommend you our post of What to do in Benidorm, for when you finish your visit to the beach. Oh, and don't forget Benidorm Island. You can also swim there.


---
2. La Granadella Beach
In Javea is a nominated for the best beach in Alicante for its sand and turquoise waters. A real paradise and a marine reserve next to a natural park.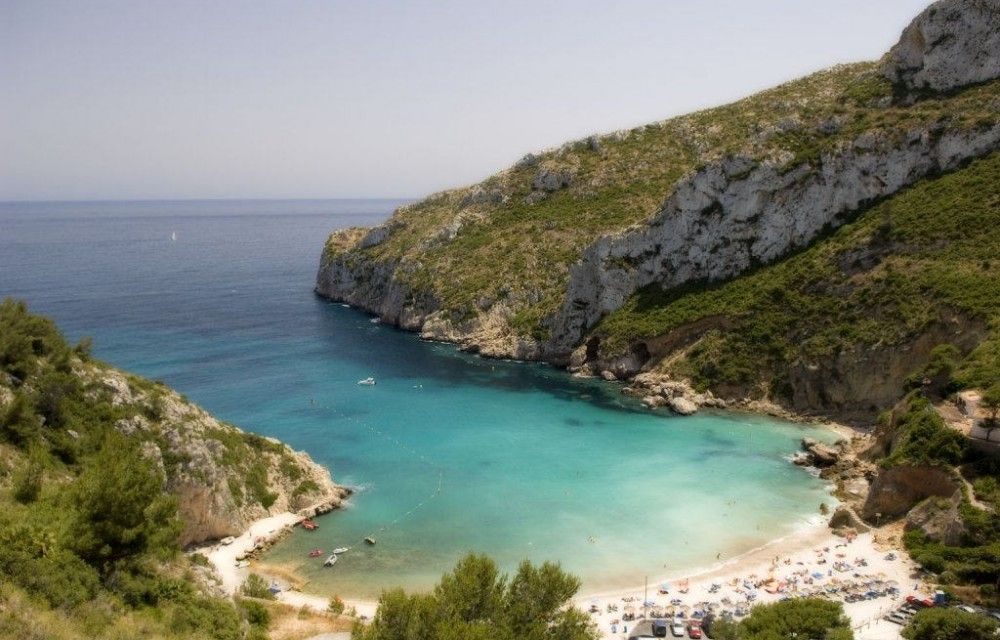 It is only 220 meters wide and is completely surrounded by pine trees. The photos speak for themselves… It is one of the best sandy beaches in Alicante, which appears in more advertisements in the Valencian Community.

While you're in Jávea, take a look at our post on What to see in Dénia, just a few km away.
3. Racó del Conill
In Villajoyosa, this charming little cove is suitable for naturism. Completely isolated, with no services nearby, you will feel part of the environment. A real pleasure and one of the best beaches in Alicante for snorkelling.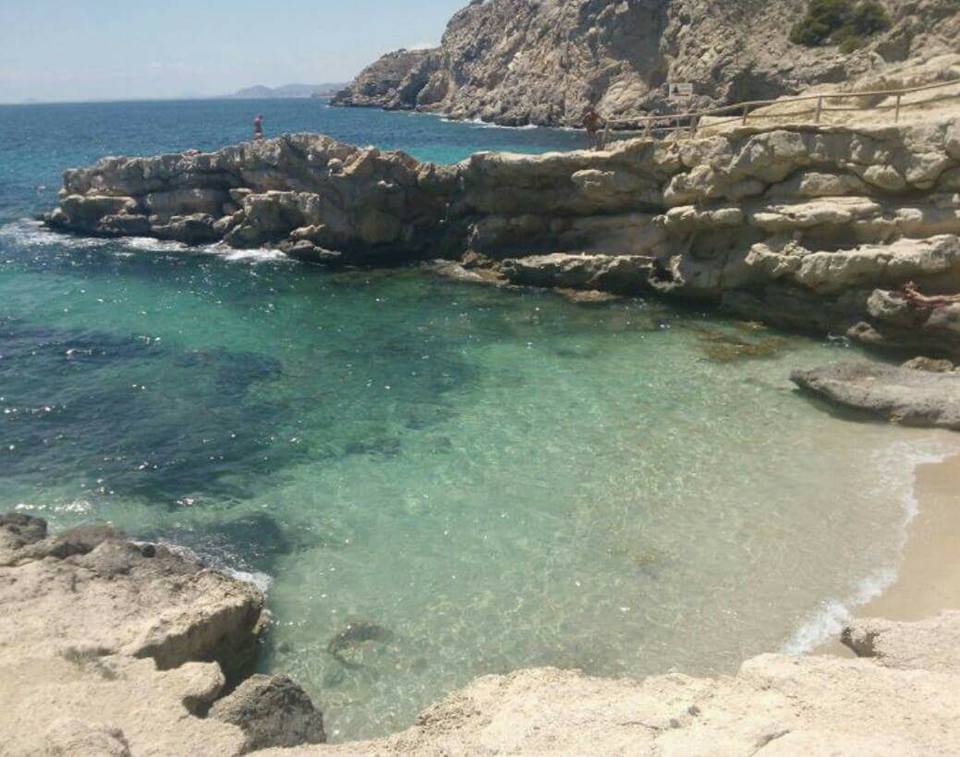 ---
4. El Portet Cove
Located on the coast of Moraira, this 350 metre long cove is a perfect destination for families. If you visit it, better not in July or August if you are looking for peace and quiet. In summer it is a very popular area and you will not enjoy it in the same way.

---
5. Albir Beach

We advise you to bring your booties to this quiet pebble beach in Alfaz del Pi to enjoy it to the fullest. In addition to its wide range of restaurants, do not miss the opportunity to rent a skate, make a small excursion with kayaks or get started in SUP.
---
6. San Juan Beach
To enjoy it all year round. A large beach that goes from Cabo de las Huertas to El Campello. Bars, restaurants, shops… Very easy to get to with the TRAM – Alicante Tram, which has several stops along the beach.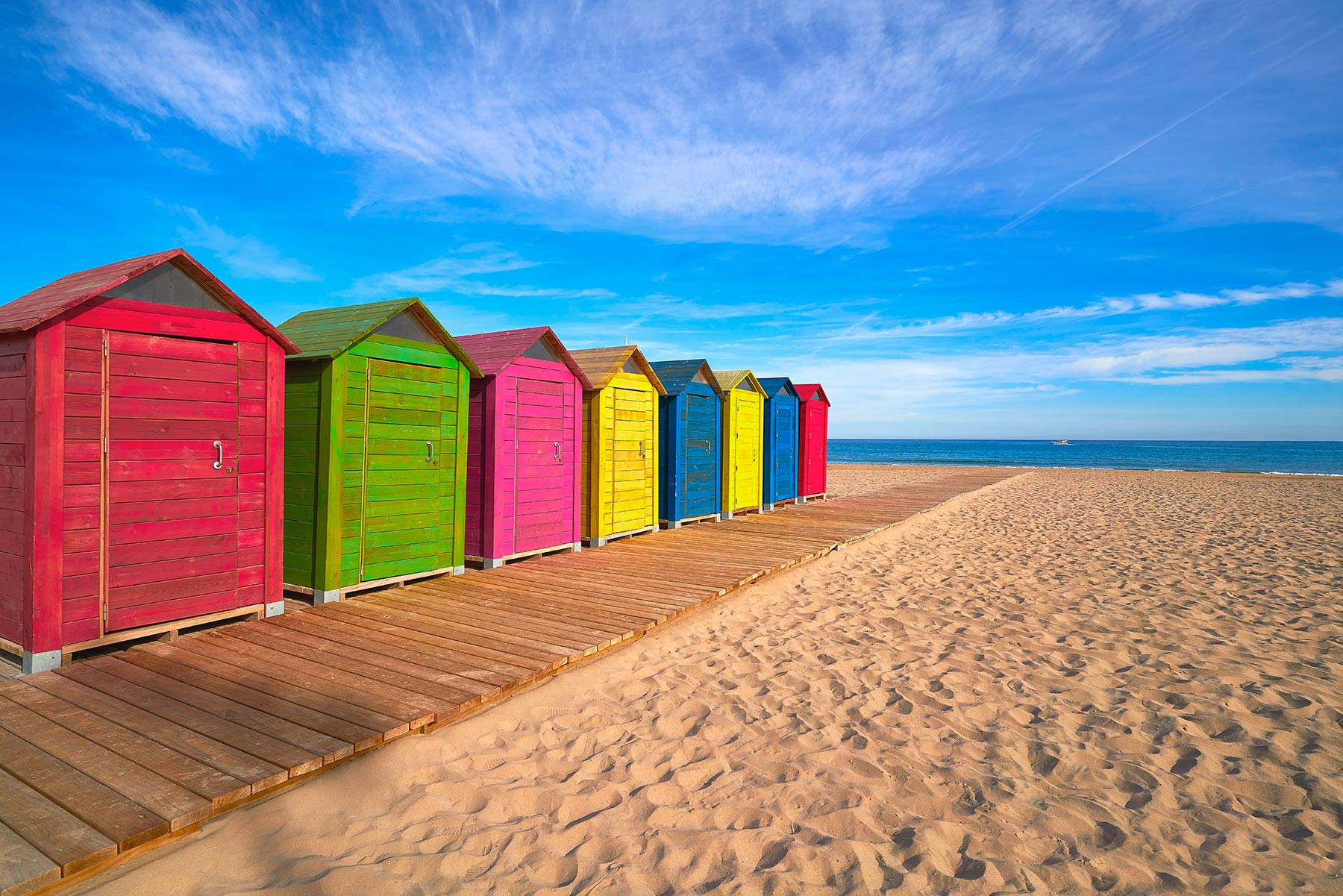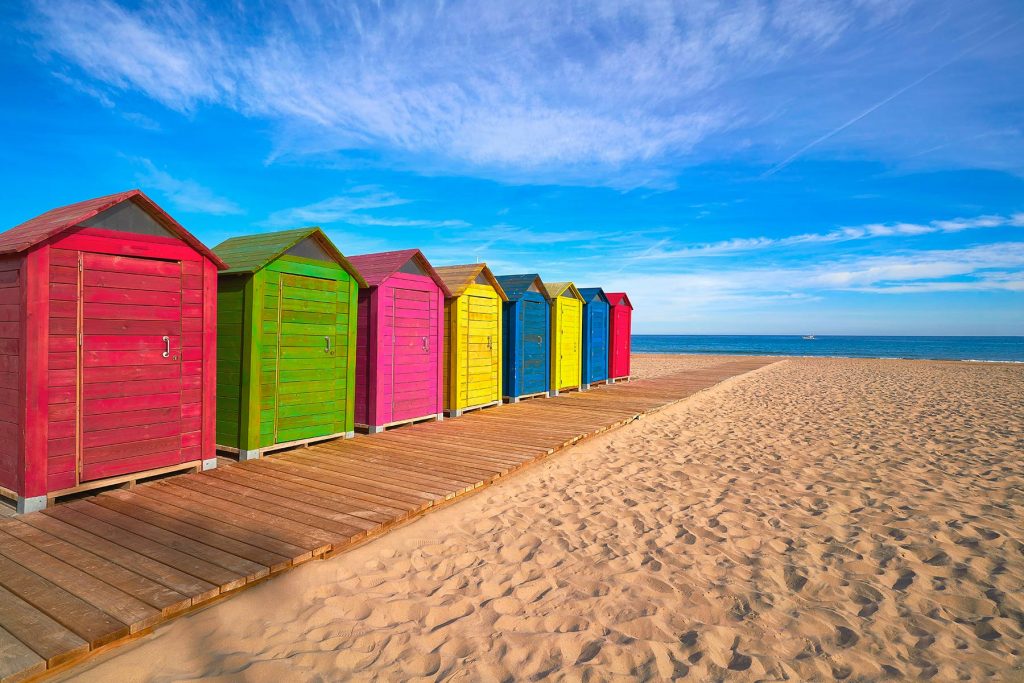 ---
7. Carabassí
Carabassí beach has no promenade, so you have the feeling of being surrounded by nature and being "a bit wild". It belongs to the municipality of Elche and is one of the most beautiful beaches in Alicante and perfect for those getaways for couples.
Being very close to Santa Pola, the occupation of the area is high in summer. However, the temperature of the sea, a little cooler than in other areas of the Costa Blanca and the province, makes people always repeat.
---
8. Tabarca Beach
We recommend Tabarca Island as a day trip. From the port of Benidorm, there are excursions during all the summer months so that you can spend a different day on the island.
Imagine yourself on a small beach or cove with crystal clear waters. Snorkel and enjoy the seabed, as the waters are calm. You'll look like you're in a beer commercial…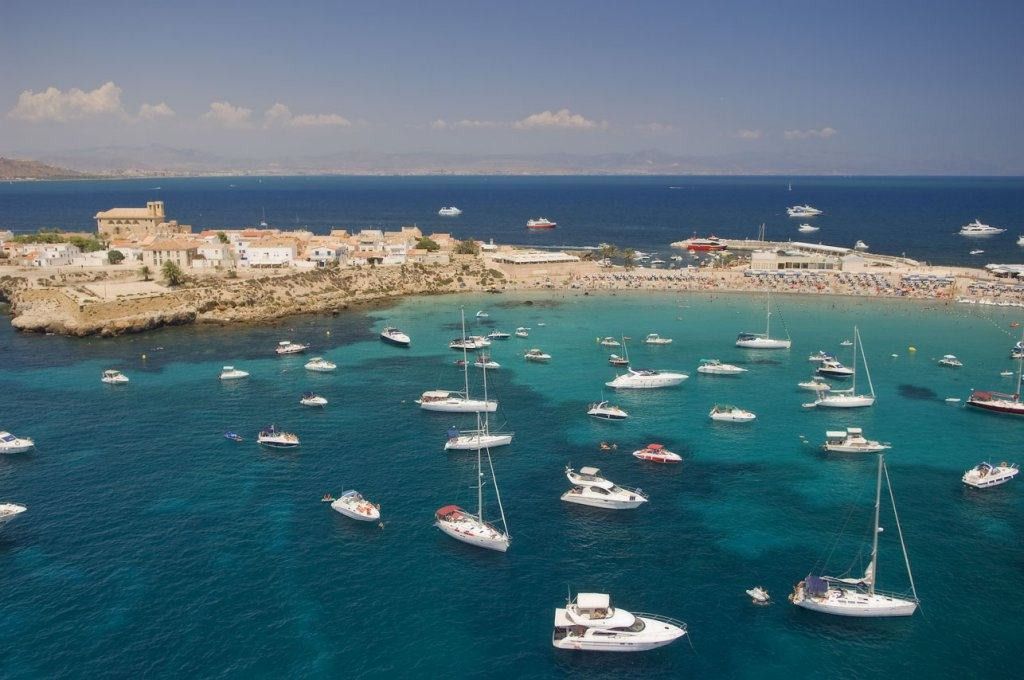 ---
9. Beach of La Fossa
In Calpe, with the Peñón de Ifach in the background, this beach between cliffs is one of the favourites in the surrounding area. It has a large number of shops and restaurants on its promenade, so people choose it to spend a whole day.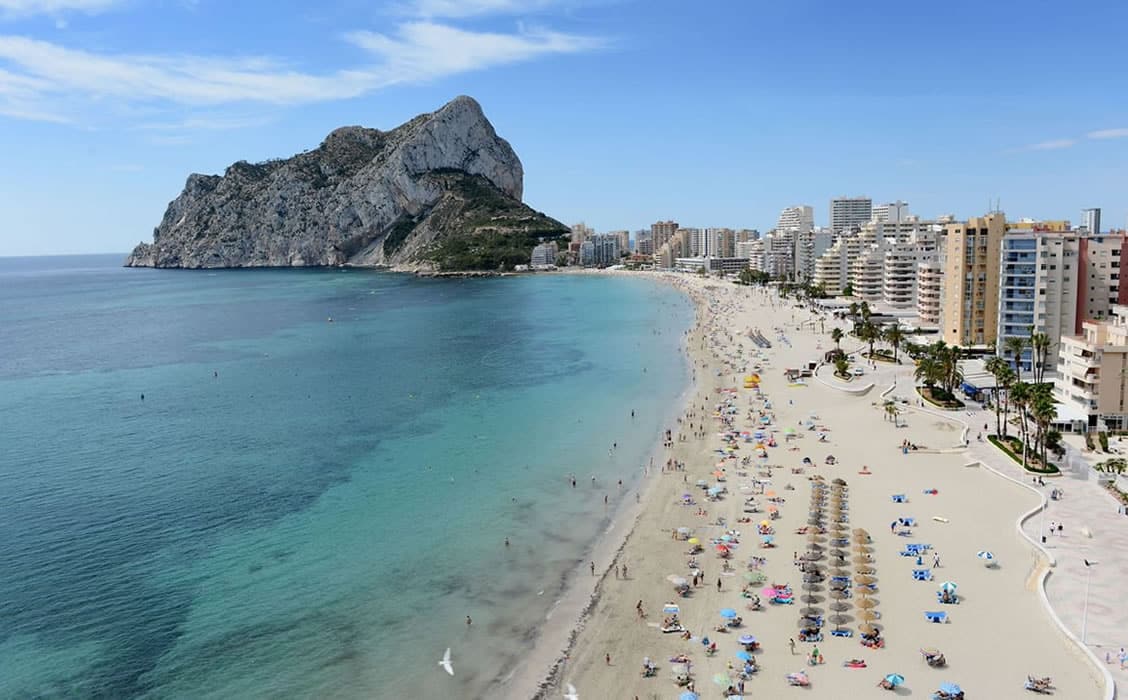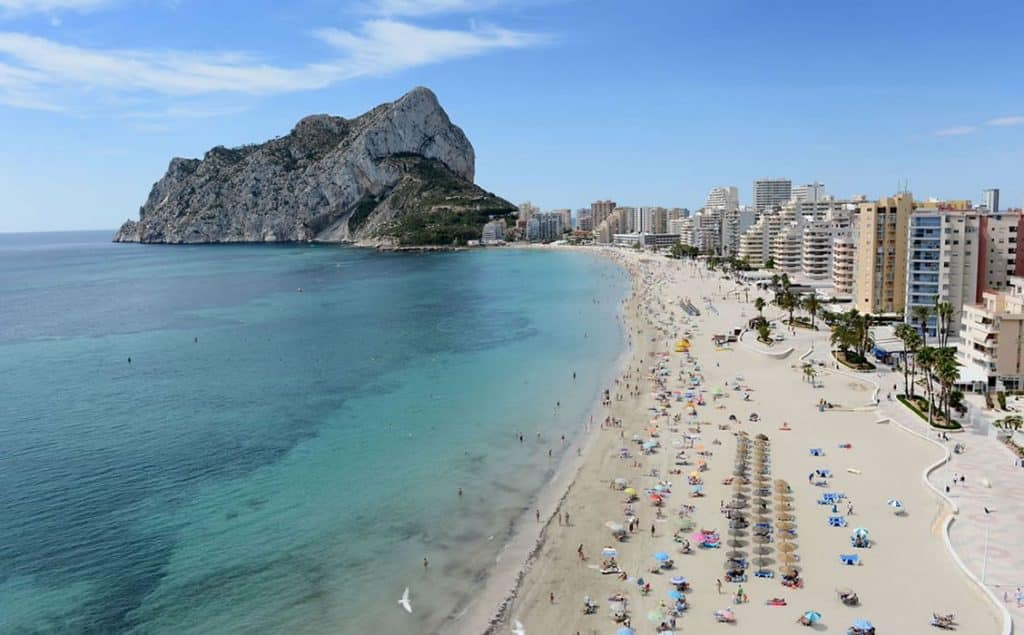 ---
10. El Xarco Beach
El Xarco or El Charco beach in Villajoyosa is one of the dog friendly beaches in Alicante. It is a fairly quiet gravel beach compared to the previous ones. 200 meters long to enjoy alone or with our best friends.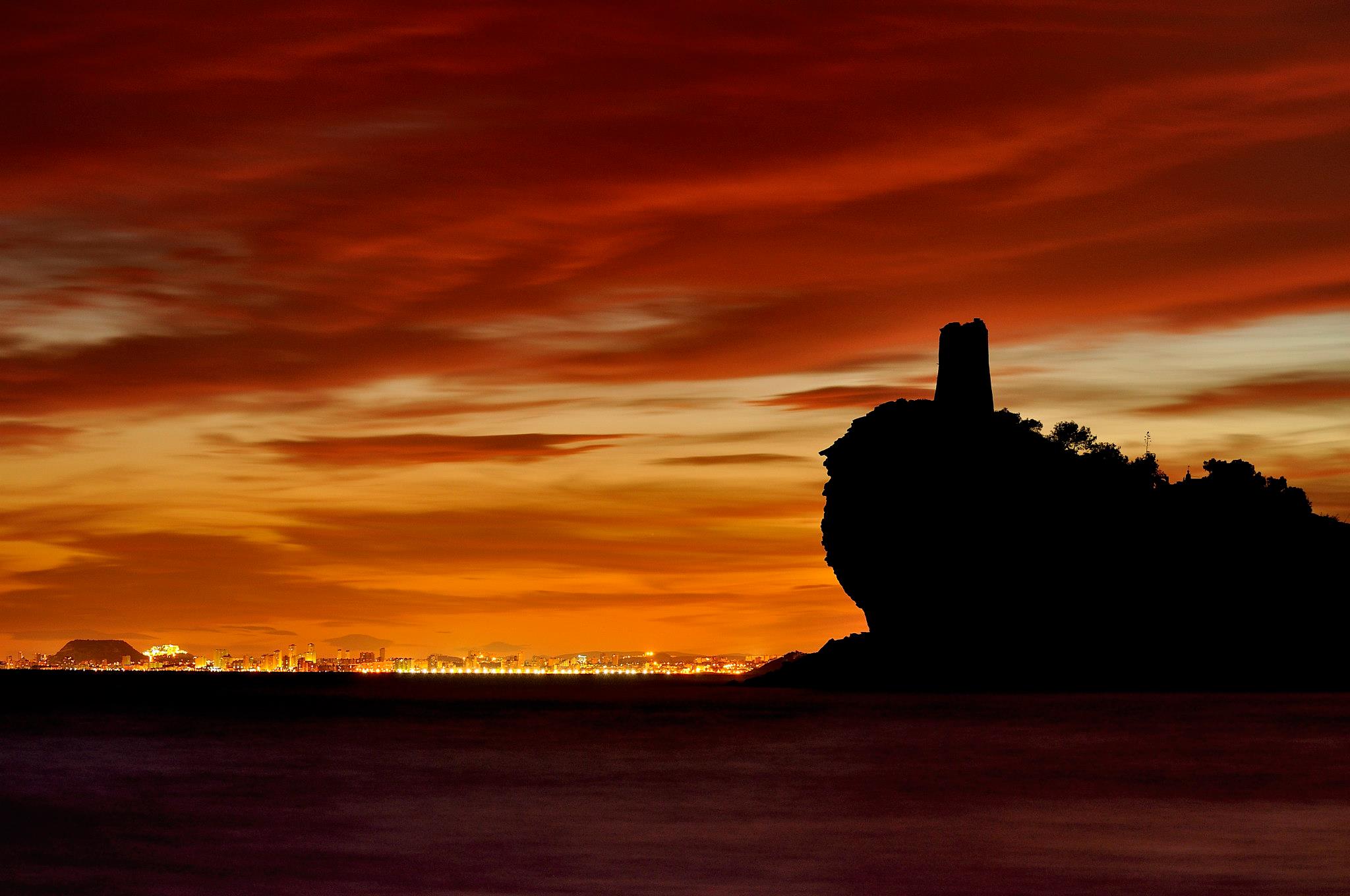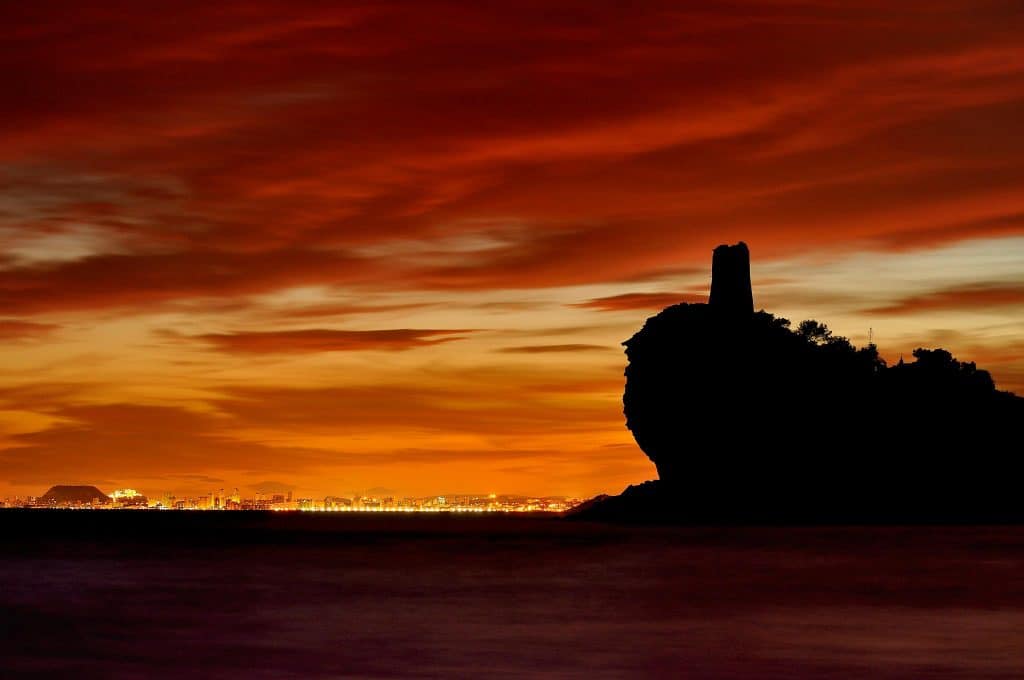 ---
11. Racó del Corb or Collao Cove
Cala del Racó del Corb or also called Cala El Collao is one of the most beautiful coves on the Costa Blanca and a strong candidate for the best beach in Alicante. And when you see it, it will seem like you're in the Phi Phi Islands as it has views that will leave you with your mouth open, it has a special charm for its turquoise waters.
You can snorkel or scuba dive or if you prefer before swimming you can practice climbing in the Mascarat ravine, very close to this cove you will also find the Mascarat beach. This cove is located between Altea and Calpe in the Mascarat ravine, it is difficult to access, to access it you have to go to the village of Mascarat, how to get to the access down?
You will have to enter the street address in your GPS. Pagell MascaratWhen you reach the end of this street you will see a path downhill, it has a descent of about 5 minutes to reach the cove.Don't forget your slippers! It is a somewhat rocky path and we recommend that you go early in the morning to be able to park near the access to the cove.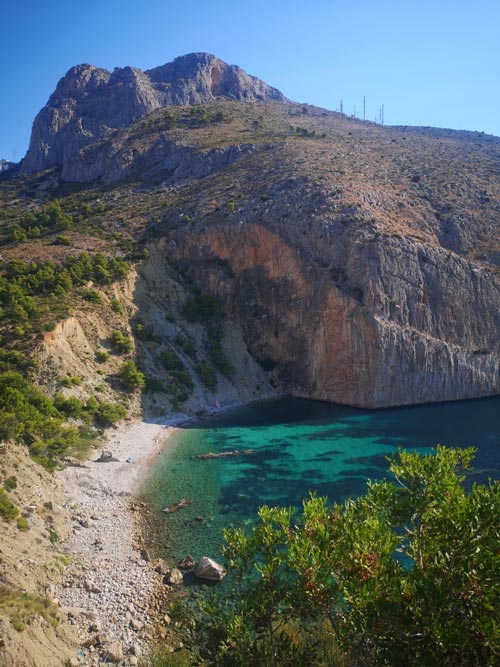 ---
12. Moraig Cove
Finally, we present you this cove of transparent waters. Cala Moraig is located in Benitatchell, north of Alicante.
The access is a bit complicated, with slopes of more than 20% slope. But then you can enjoy the cove and the Cova dels Arcs. Another incredible cave where you can take pictures, just like the Cova Tallada in Jávea / Dénia. Remember that you have to book your visit to this enclave.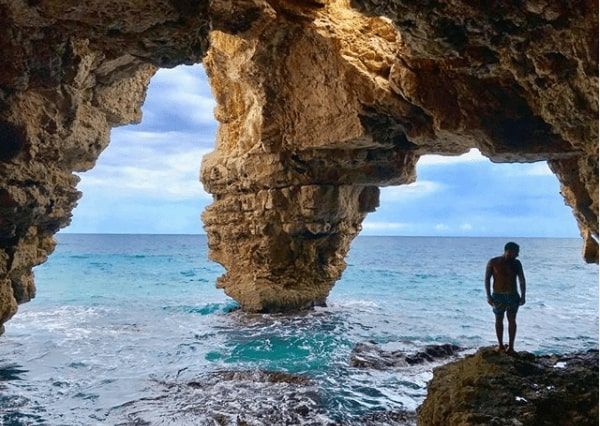 ---
Prepare swimsuit, towel and sunscreen. The Mediterranean is at your feet…